Elizabeth Oquendo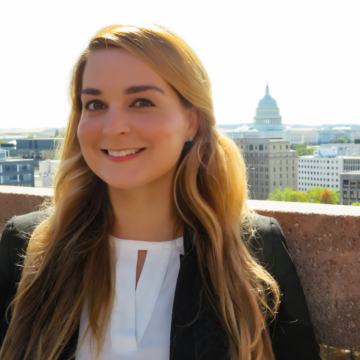 Elizabeth Oquendo is a policy attorney on the Policy team at Children's Law Center. Elizabeth advocates on behalf of the District's children and families on issues regarding Special Education, Family Homelessness, Housing Conditions, Public Benefits, and Early Childhood. She joined Children's Law Center in 2019 and previously worked at Temple University in research compliance. Elizabeth began her legal services career as staff attorney at the Legal Clinic for the Disabled in Philadelphia where she helped to direct the PhilaKids Medical Legal Partnership which provides civil legal aid services to children and families with disabilities at St. Christopher's Hospital for Children. Prior to law school, Elizabeth served as an Emerson Fellow at the Congressional Hunger Center where she focused on child nutrition issues. Elizabeth has served as the President of the Hispanic Bar Association of Pennsylvania and is fluent in Spanish.
Education:
Temple University, J.D.
Temple University, M.B.A.
Emory University, B.A.