Jackie Bottash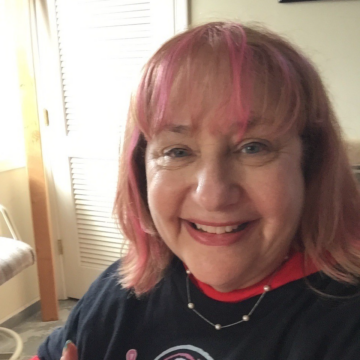 Jackie is serving in a temporary role as executive assistant to Judith Sandalow. Prior to joining Children's Law Center, she worked for 25 years as a legal administrative assistant at Venable LLP and served as pro bono coordinator for 20 years. Additionally, Jackie coordinated many community service events for the D.C. office, as well serving as ticket administrator for the firm.
Jackie is a proud recipient of Children's Law Center's Helping Hands Award, presented to her in 2014. She also has extensive volunteer experience, working with the Wendt Center for Loss & Healing, Everybody Wins! DC, Together We Bake and the Nationals Youth Baseball Academy.
Jackie is a member of Sweet Adelines International, a world-wide singing organization that teaches and performs a cappella music in 4-part harmony, barbershop style. She enjoys going to any sporting events, live theatrical performances and spending time at her beach house.