Paige Fryer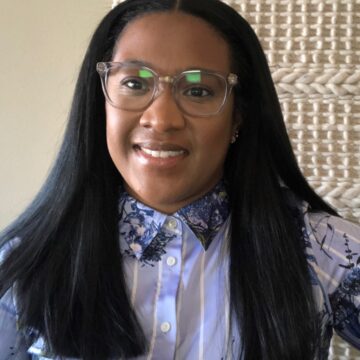 Paige is an investigator with the Guardian ad Litem Program where she supports attorneys who represent children and families in abuse, neglect, and custody cases. Prior to her work at the Children's Law Center, Paige has served as an education practitioner for 10+ years. She has advocated for youth of all ages as a General and Special Education Teacher, Curriculum and Instruction Coach, Student Support Services Program Consultant, and Brain-Based Learning Specialist in public and private school settings in Ohio and across the DC Metropolitan Area.
Paige was the recipient of an Undergraduate Research Award and presenter at the 2011 Council for Exceptional Children Conference for her work at Miami University centered around the development of evaluation standards for school administrators participating in a community connector program designed to reduce barriers for at-risk youth.
She also received the 2012 Distinguished Special Education Honor Award for leading program design and research in development of Student Support Services programming in Central America. Beginning in 2015, Paige applied this research in her work to establish non-profit summer school and after-school support models and expand into private practice consulting.
Education:
Miami University, BS, Special Education
University of Cincinnati, AA, Early Childhood Education Administration