2019 Annual Report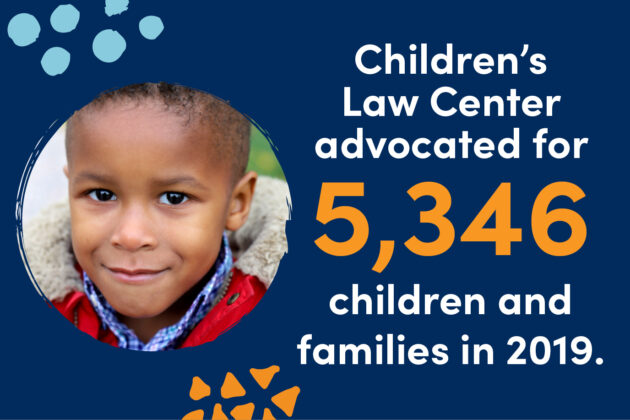 The children and families we work with will be the hardest hit by today's health crisis. But, thanks to the generosity and support from each of you – our advocacy and medical partners, pro bono lawyers, donors and neighbors, Children's Law Center can continue fighting to ensure no child falls through the cracks.
Learn more about how we are making a difference in children's lives in our 2019 Annual Report.
Select button in bottom right corner to view full screen or click here to download a PDF.