Recognizing our most generous legal and corporate partners.
Through our Champions for Children Campaign, law firms and corporations challenge themselves, their corporate contacts, associates, partners, vendors and staff to raise critical funds for Children's Law Center. These generous contributions strengthen families and ensure positive health and education outcomes for DC children.
While all participants are Champions for Children, our 2021 campaign winners are: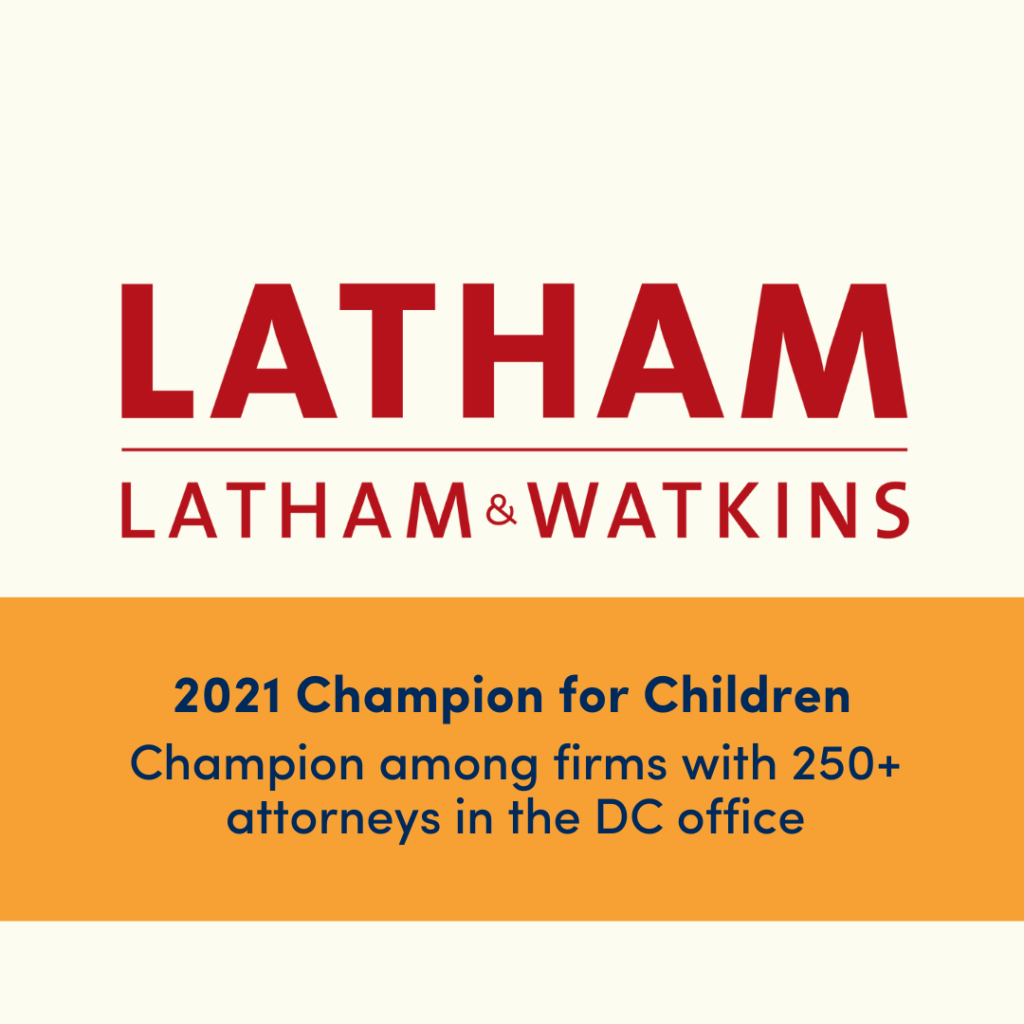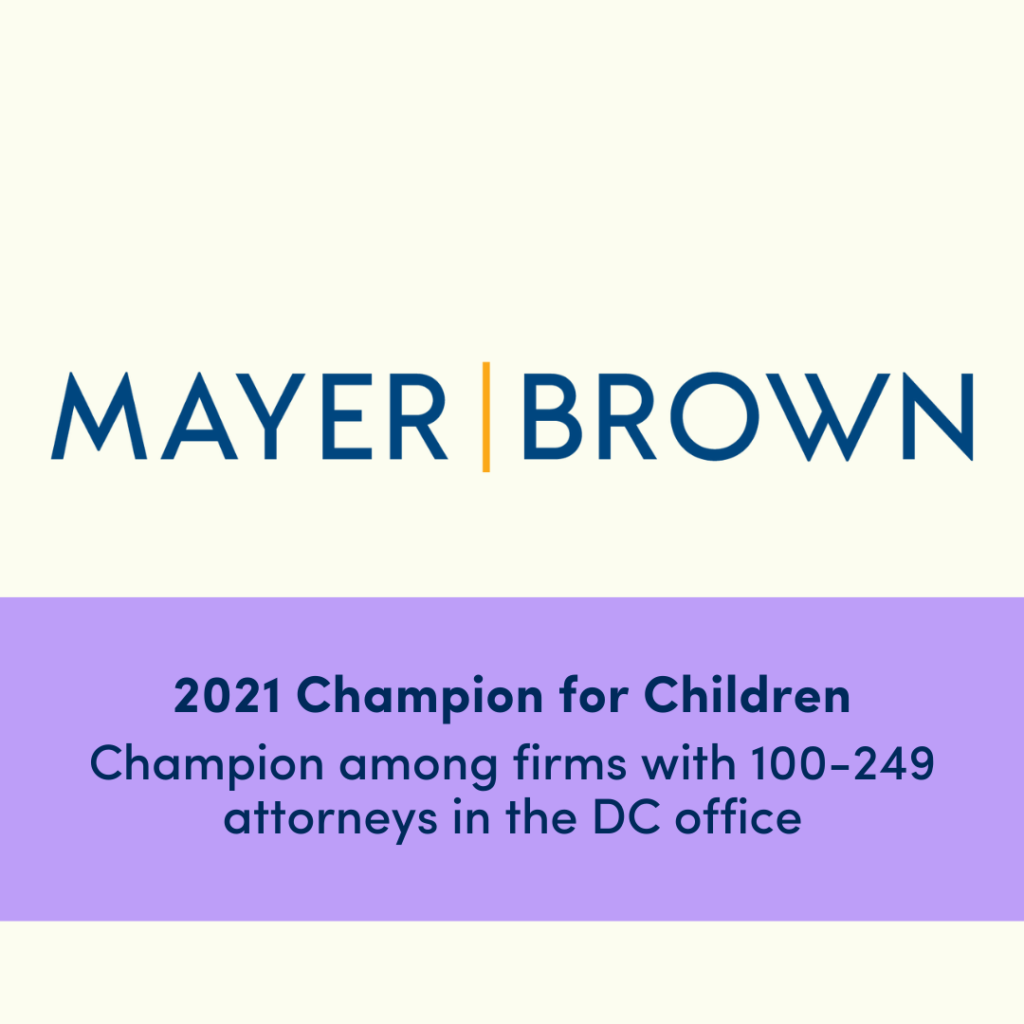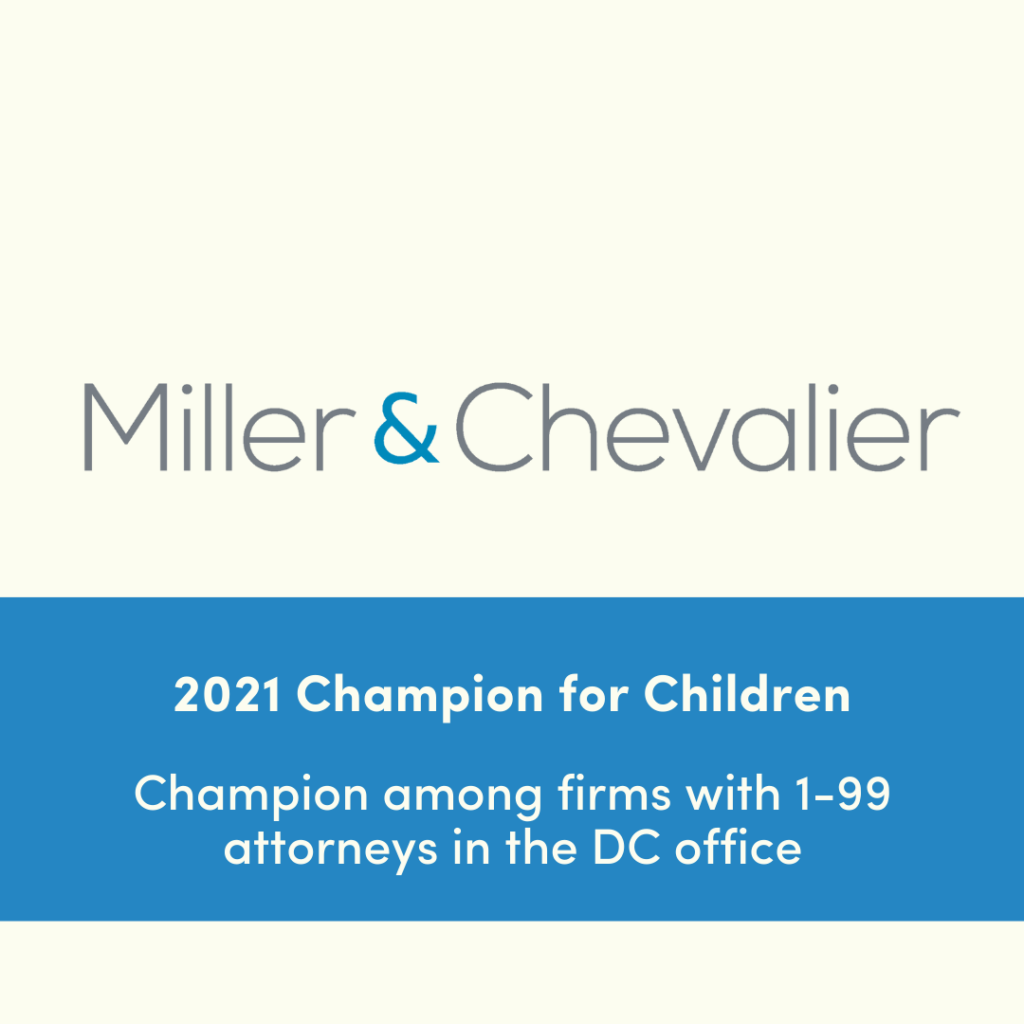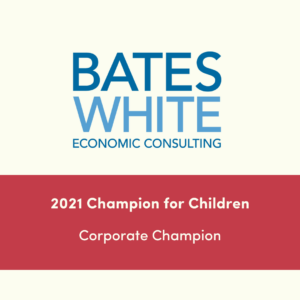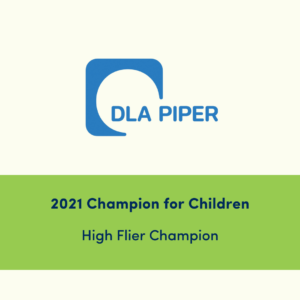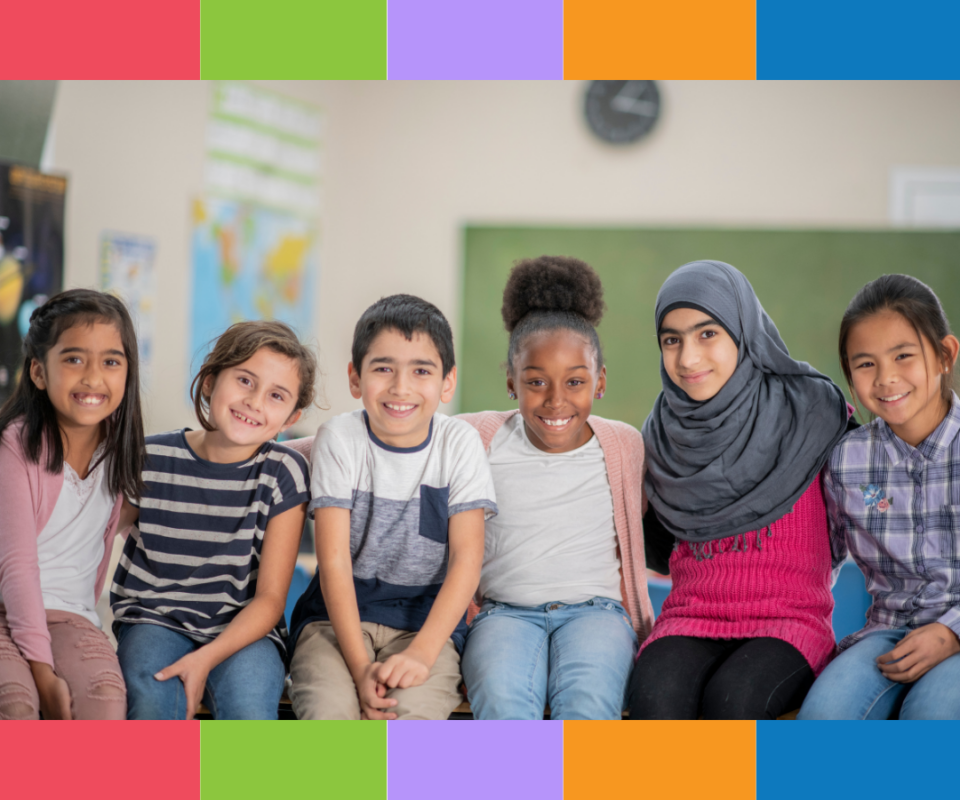 Ensuring children and families have access to justice and the resources they need to thrive is a complex challenge in the best of times. As we help our clients navigate the new obstacles the last few years have layered onto what they already faced, we need more champions today. To participate in the 2023 Champions for Children campaign, please contact Erica McCollum at emccollum@childrenslawcenter.org.