A+ Advocacy: One Mom's Fight for Her Son's Education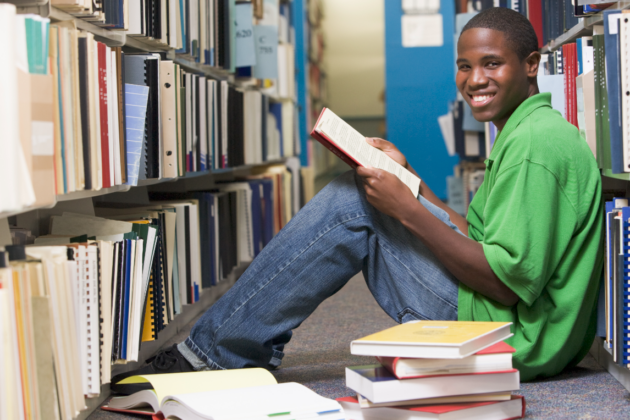 Carl and Children's Law Center attorney Gabby Mulnick Majewski hug after a court hearing. With a bright smile on her face, Majewski playfully asks for an invitation to his graduation. Although he's just a sophomore now, she knows 17-year-old Children's Law Center (CLC) client Carl is well on his way to finishing high school with good grades.
Less than two years before this hug, Carl was floundering. Frequently a victim of neighborhood bullying, Carl dealt with suspensions, fights, missing class and poor grades. Despite persistent requests, Carl's school never offered him therapeutic support and never evaluated his eligibility for special needs services, even though he had three separate grade retentions by seventh grade.
"I was going to meeting after meeting with the school trying to get Carl the education help he needed, but there was so much resistance," his mom Yolanda Jackson recounts. "They weren't trying to understand WHY he was struggling or how to help him—they just suspended him, which is often what schools do when they don't want to put in the work to help students."
Ms. Jackson knew something had to be done. That's when she turned to Children's Law Center.
"Ms. Jackson is a wonderful advocate for her son," Majewski shares. "She did everything in her power to get Carl the help he needed, but school officials simply wouldn't make Carl's education a priority."
Majewski initially tried working with the current school, finally recommending that Carl would best succeed in a school more suited to his needs.
The school refused. The problems escalated.
On one occasion, Carl was literally barred from his classroom. Since he wasn't where he had a right to be—with a teacher, learning—Carl was left roaming the hallways and became involved in an altercation. He was suspended for more than 40 days. Ms. Jackson recalls how the school tried to paint Carl as a troublemaker and a bully, when in reality he was the one being bullied and was merely standing up for himself.
Following countless meetings, discussions and requests, Majewski sued the school. With the help of testimonies from Ms. Jackson and CLC investigator Sophie Vick, Carl's family won the case, effectively placing Carl into a full-time, therapeutic nonpublic school in Virginia.
After the transfer, everything changed.
Since starting at the new school, Carl's behavior has improved drastically. Now that he's receiving the appropriate educational support, he was able to make up a tremendous amount of work he missed while not in the classroom in years past. His new setting is ideal for his learning style and he's thriving. While his previous school was failing him, Carl is now earning all As and Bs.
Ms. Jackson credits much of this change to Majewski's help, saying, "Majewski was truly a blessing to us. We couldn't have done all of this without her. Figuring out the school system is incredibly complicated. She opened my eyes to what Carl's rights are and broke each educational step down for me. She helped get Carl on track to graduation."
Ms. Jackson wants every parent to know that navigating the school system can be hard, but you can never accept no for an answer when it comes to your child's education. She says you have to fight for their right to learn and succeed.
When Majewski met Carl he was withdrawn and guarded. "Carl smiles now and has a real sense of pride in his accomplishments. He can focus on his school work, and his teachers call him a model student. He wants to be an accountant," Majewski shares, laughing. "How great is that?"
While a ticket to his graduation may still be a few years away, Carl has plenty to celebrate between now and then. This fall, Carl brought home his first Student of the Month award.