A Destined Pro Bono Partnership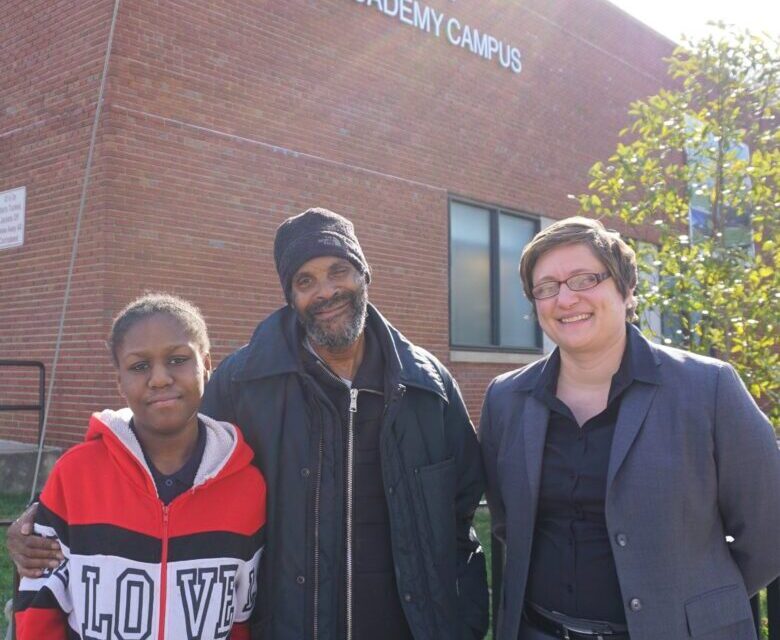 For 14-year-old Destiny*, her journey to a quality education was anything but straightforward. Luckily, her path crossed with pro bono attorney Rebecca Hekman at the right time.
Triplets, Destiny and her sisters were born prematurely with a range of disabilities. While others may have only seen limitations, Destiny's mom, Shirley Monroe, and her stepdad, Tyrone Wright, knew their daughters deserved every opportunity.
When Destiny started middle school in DC Public Schools in 2016, she began experiencing seizures. Her parents grew concerned: What if she had a seizure when no one was there to help? They requested a dedicated aide to protect Destiny in the event of an episode, but the school refused. That's when they turned to Children's Law Center.
Rebecca, associate litigator at Clifford Chance LLP, heard about the opportunity through Children's Law Center's pro bono program and immediately stepped in to help. Despite this being Rebecca's first special education case, she knew she had the unflagging support of her firm and Children's Law Center to advocate fiercely for Destiny.
Rebecca convinced the school to provide funding for an independent neuro-psychological evaluation, which revealed the significant extent of how far behind Destiny had fallen due to inadequate support for her intellectual disability and underlined her need for a dedicated aide. Next, Rebecca entered Destiny in the DC school lottery to find a school that better fit her needs.
Destiny was accepted into Friendship Public Charter Schools' program for middle school students with intellectual disabilities and was later provided a 1:1 aide.
Rebecca reflects, "Having access to an aide was a gamechanger for Destiny – she finally had the attention and support she needed to do well."
Rebecca stayed involved – securing compensatory education funding from DC Public Schools to support tutoring, attending every Individualized Education Program (IEP) meeting and working with the family to ensure Destiny had what she needed to make academic progress and develop adaptive life skills.
Tragically, in April 2019, Destiny's mom passed away.
"It was just devastating," Rebecca shares. "But Tyrone is a saint. He is committed to his girls, attending every education meeting and just making it work."
When Tyrone reached out to Rebecca for assistance in gaining custody of Destiny and her sisters, she and Clifford Chance didn't hesitate to help.
"Working with Rebecca was great," remembers Tyrone. "I knew that I could call her, any time, day or night, and she would be there to help."
Rebecca's help was critical: Destiny was then in eighth grade and about to transition into high school. Tyrone did not have the legal rights to make educational decisions for her.
After consulting Children's Law Center attorneys and pro bono mentors Kathy Zeisel and Diane Weinroth, Rebecca shifted from an education to a family law case and helped Tyrone file for custody. A judge granted the order, allowing Tyrone to make crucial educational and medical decisions for his daughters. Destiny is now enrolled at Friendship Collegiate Academy and continues to make progress.
"None of this would have been possible without the support of Children's Law Center, particularly Kathy and Diane's mentorship," says Rebecca. "It has been incredibly rewarding both to contribute to the community and to work on a matter that directly impacts a family's life."
Through twists, turns and tragedy, Rebecca never gave up – because Shirley and Tyrone never stopped fighting.
*We always provide clients the option to change their name or use initials when sharing their story. Names in this story have not been changed.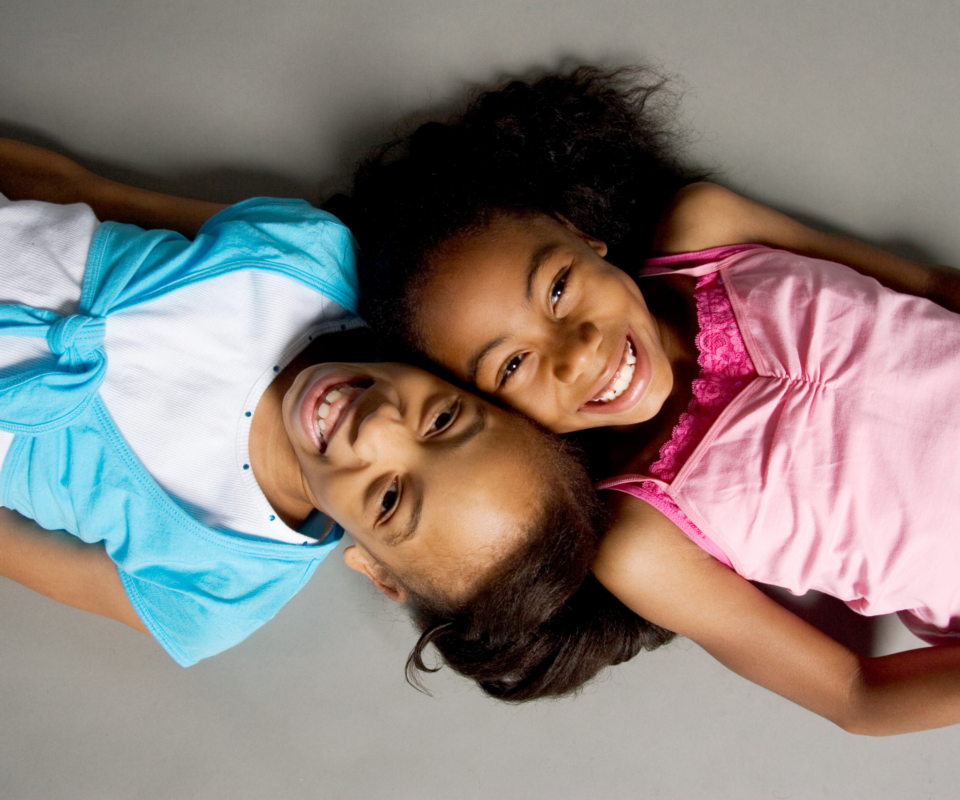 Interested in helping with a special education case? Get involved today and become a pro bono lawyer with us!