Advocating for Jordan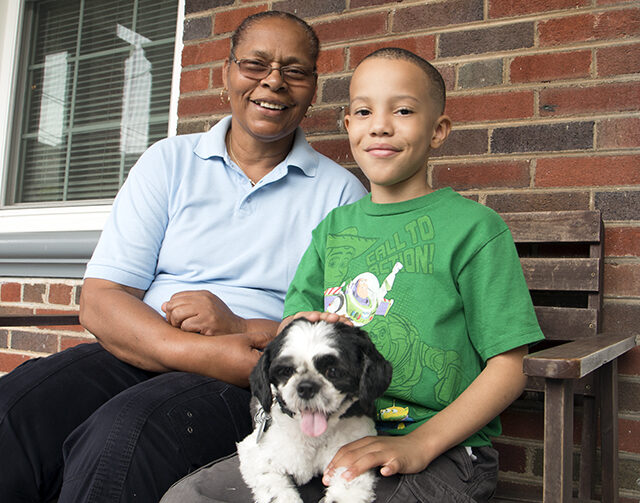 "I want to learn how to be more mindful of others."
Quotes like that are par for the course when it comes to 8-year-old Jordan*. He's a talkative, sensitive kid with a big imagination. He listens to John Legend, loves his dog Sidney and speaks with the self-awareness of someone three times his age.
His mother, Phyllis, fostered children for years before Jordan was placed with her as a 2-week old baby. Having raised her own kids, she wasn't planning on an infant, but once Jordan came through her front door, he became part of the family. His adoption became official in 2010.
It wasn't always so easy for Jordan to express himself. Behavioral problems related to ADHD presented themselves early on. So when it came time to transition to elementary school his mother wanted to make sure he found the right fit.
But it wouldn't be that easy.
After many meetings with District of Columbia Public Schools (DCPS), they proposed a special school for Jordan. But after interviews with school officials, it was clear the class, with all non-verbal students, wasn't the right fit.
"Jordan's learning problem comes in because of the behavior or the mood or the ADHD. But he's able to articulate very well," says Phyllis.
When she asked for another placement DCPS declined.
"Jordan's therapist said, 'you're gonna need help. You really gotta contact the Children's Law Center.' And I did."
In January of 2011 Children's Law Center immediately went to work setting up an Individualized Education Program (IEP) for Jordan, finding schools that might meet his needs and putting in applications. But beyond that, Phyllis says Children's Law Center helped her become an advocate for herself.
"[Children's Law Center] was a savior, I'm telling you. We were able to get structure set up…[my attorney] was able to teach me and show me how it was supposed to work."
After working with the school at which Jordan was initially placed, both the administration and Phyllis decided a more therapeutic setting was right for Jordan.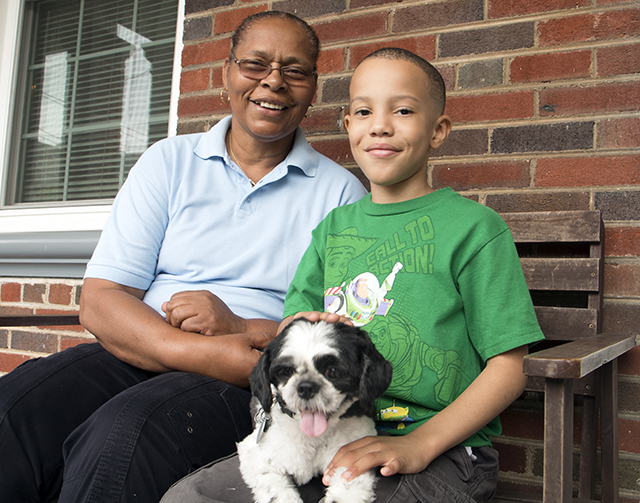 After interviews and tours, Phyllis knew she wanted to send her son to The Lourie Center for Children's Social & Emotional Wellness. It not only met Jordan's special needs but educated him. Which is all Phyllis wanted for her son.
But there was one hiccup: The Office of the State Superintendent (OSSE) wouldn't grant the placement and sent Jordan to another school.
As Jordan continued to struggle, Phyllis continued to push. It worked. With Children's Law Center's help, Jordan was able to transfer to The Lourie Center before the end of the first grade.
"It met every need that the other school was lacking … He's learning off the chain. He's learning so well," says Phyllis.
Now, Jordan is more talkative than ever and excelling in school. Plus, he's learning about his unique challenges and how to handle them.
While Jordan began to thrive in school, a new problem presented itself. This time with the OSSE school buses that took Jordan to The Lourie Center in Rockville, Md. everyday.
The buses came very early in the morning – 7 a.m. The smell of cigarette smoke aggravated Jordan's sensory issues. And the bus aides wouldn't allow him to use his "fidget toy," a small robot his therapist gave him to help Jordan stay calm and focused.
"Do you know how people like to have things that make them feel safe? Just having something to be with you and make you feel like you're not alone?" Jordan remembers.
"It felt uncomfortable. It felt like I wasn't secure."
So, Phyllis reached out to Children's Law Center again.
This time attorneys Renee Murphy and Amy Smith stepped in to work with OSSE to make sure Jordan's rides to school were efficient, timely and provided a more therapeutic environment.
"She's such a skilled advocate. I know when she comes to us she's already tried everything," says Murphy.
"She built Jordan a powerful network and she uses it to the maximum benefit."
Once Children's Law Center got involved, Phyllis says everything changed.
Now, Jordan is picked up for school at 8 a.m. rather than 7 a.m., giving him more time to sleep which keeps him alert at school. The smell of smoke is gone, and he's allowed to play with a toy during the ride – helping him focus his energy.
With the help of his dedicated team of attorneys and his mother, Jordan now excels in academics, tests above average and is even a second degree black belt in taekwondo.
Jordan says he feels safe at the school and has the freedom to speak his mind.
"We go to school so we can learn how, when we're adults, to be prepared. Like my mom is. She's prepared."
Jordan's only complaint? They don't allow pets.
His mother couldn't be more proud.
Phyllis' daughter, who also came to her through the foster care system, just graduated as valedictorian and is on her way to college. She's confident Jordan will do the same.
"I think we are simultaneously achieving the goals of him being able to deal with his disabilities and to have a well-educated child. I see him as going to college," says Phyllis.
"I think as he matures he's gonna be able to handle the challenges he faces."
We think so too. And more importantly? So does Jordan.
*We work hard to protect the confidentiality of our clients. That's why the Jordan's name has been changed. All other details are true.