Kamira is Breathing Easier Thanks to Innovative Partnership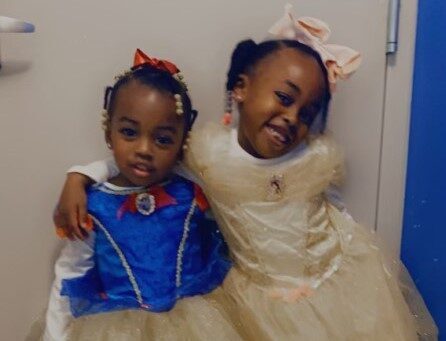 "At one point I was taking Kamira to the doctor every three days," Ms. Taylor recalls. Her almost three-year-old daughter was already struggling with asthma, but then more serious symptoms appeared.
"Kamira started waking up with nosebleeds in the middle of the night. I was so scared. I didn't know how severe her health problems would get."
Ms. Taylor kept returning to the doctor until they uncovered the root cause – mold in their apartment.
Kamira's pediatrician recommended Ms. Taylor reach out to us for help. Children's Law Center's first visit to the Taylor home confirmed the extent of the damage – a ring of black mold under the bathroom sink, dark mold growing out of sharp cracks in the kitchen floor and patches of mold all over their shoes and clothes.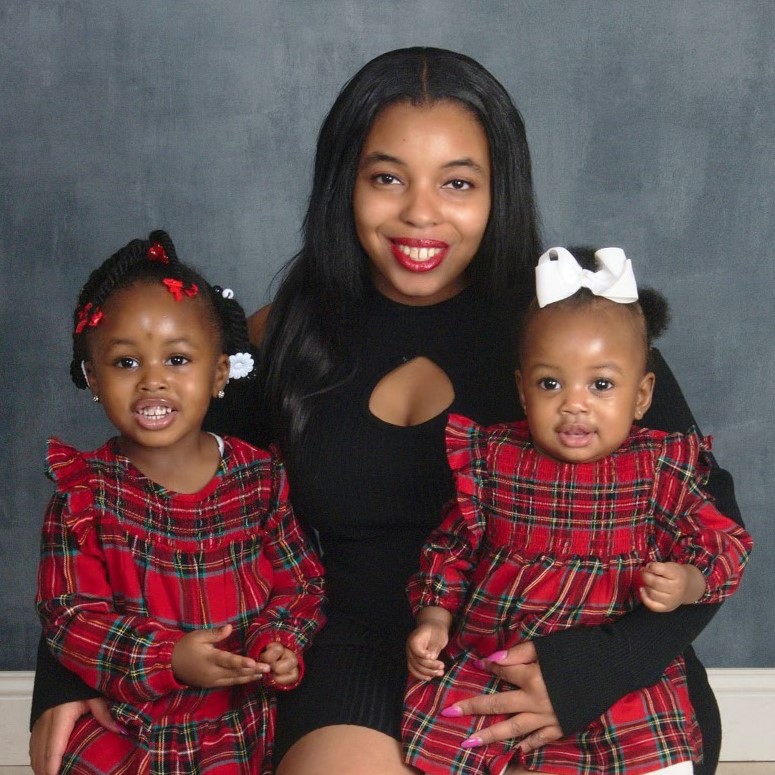 "Ms. Taylor had kept her home immaculate," shared Children's Law Center attorney Elizabeth Bowker. "Yet, we could tell right away that the air quality was extremely low."
Despite Ms. Taylor reaching out to the landlord multiple times over the course of the previous year, they never responded to her requests for help. But as soon as Children's Law Center threatened to go to court, the landlord finally took the housing violation seriously, moving the family to a hotel while they fixed the extensive mold issues.
"They replaced the whole bathroom sink and set up air scrubbing machines to get the mold out of the air," explains Ms. Taylor. "When we went back home, the smell of mold was gone. Kamira was breathing easier right away."
Thanks to an innovative partnership between AmeriHealth Caritas DC and Children's Law Center – the first of its kind in the nation – we were able to fight for more kids like Kamira this year.
But the need is still great. A child with asthma living in a DC neighborhood with predominantly Black and Brown residents is 20 times more likely to go to the ER than a child living across town in a majority white neighborhood just one of the many health disparities caused by structural racism that impact DC children.
At the end of our first year of partnership, we saw dramatic results. Before we intervened, children were going to the ER an average of seven times. When we successfully advocated for landlords fix a families' housing issue, the children went to the ER fewer than one time. These visits add up – our research shows that just one intervention can reduce Medicaid costs by tens of thousands of dollars.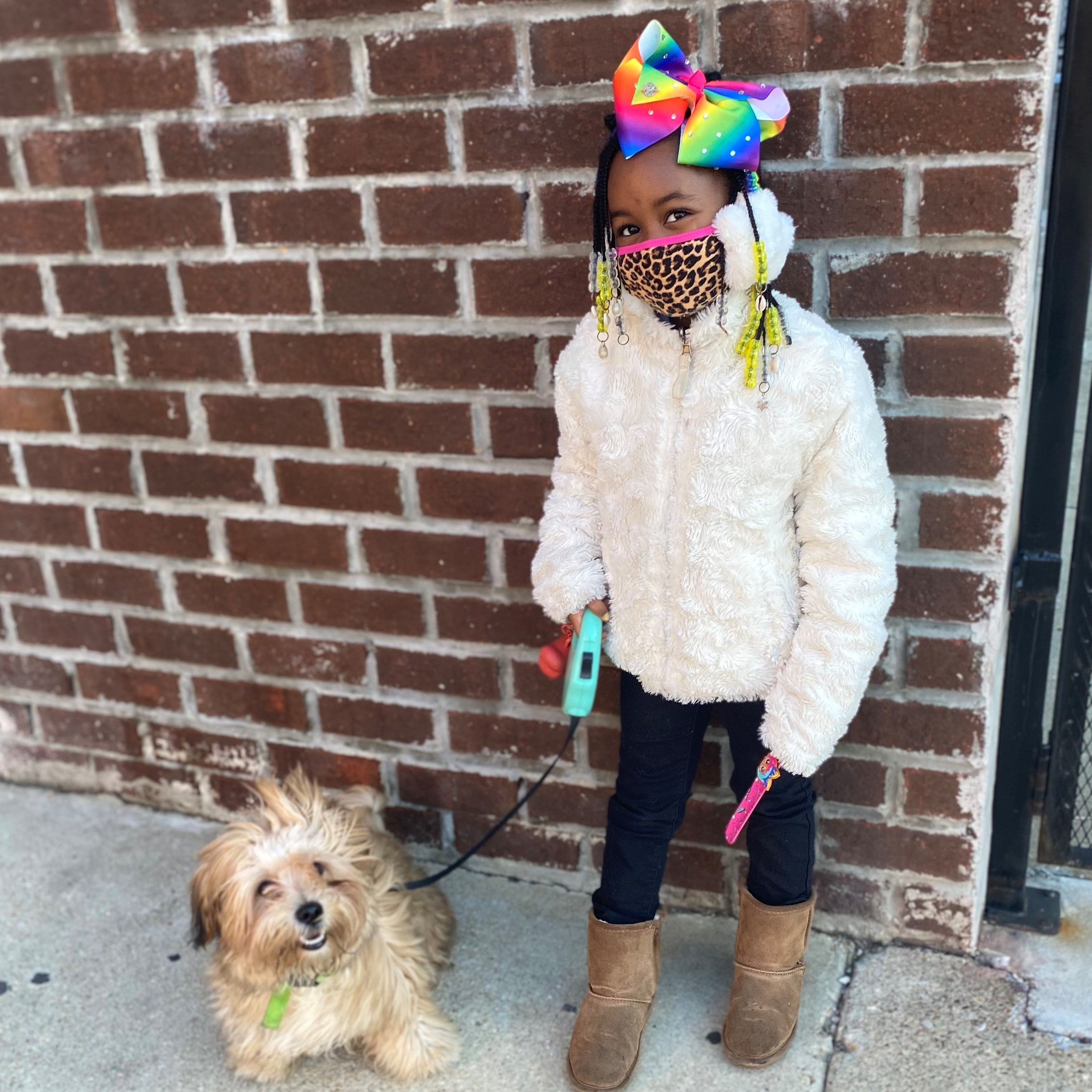 For Ms. Taylor, our support couldn't have come at a better time. The family moved back home just a few months before the pandemic reached DC. Ms. Taylor sighs with great relief that their home was fixed before the crisis hit. Instead of worrying about nosebleeds, Kamira started reading Llama Llama Red Pajama to her little sister every night.
The response from the landlord changed, too. When roaches invaded their home, Ms. Taylor received a quicker response from the landlord. The landlord hired an exterminator, and Ms. Taylor is back to focusing on her daughters and their virtual learning instead of worrying about roaches crawling on their beds.
Like us, Kamira "can't wait for COVID to be over." But now that her asthma is under control, she and her sister can enjoy their days at home chasing their new puppy, practicing gymnastics and playing with dolls.
With one of her favorite dolls in her arms, she says, "I want to be the best Mommy, just like my Mommy."
Celebrate a Loved One This Mother's Day
This year, consider making a gift in honor, memory or celebration of someone special for Mother's Day, and we will send a cheerful greeting card or email to an inspirational woman in your life!
Send a Card Today!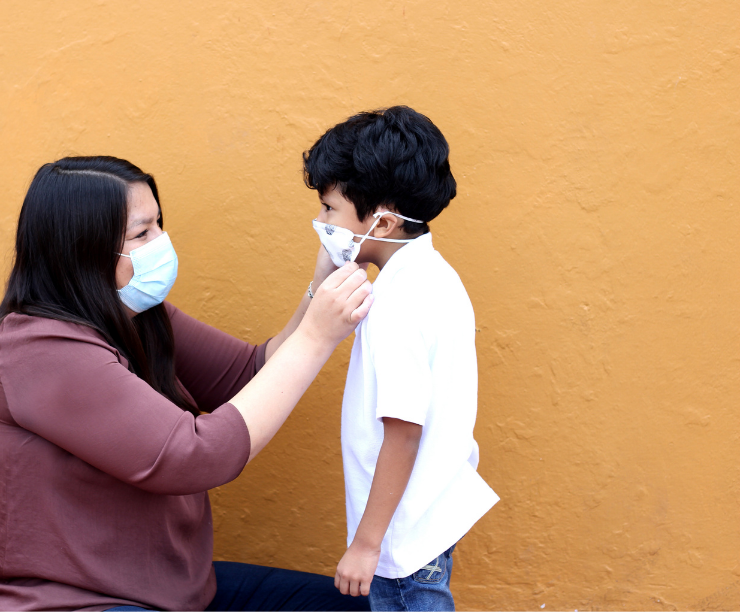 Our lawyers work side-by-side with pediatricians to find and fix the root causes of a child's health problem.