Turning 21 in a Pandemic: A Life-Changing Result for Deshala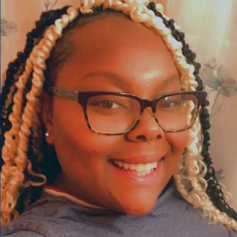 Usually when crisis struck – as it did for the entire world in March 2020 – Deshala knew not to panic. She learned early on how to handle whatever life threw her way:
At 5, she taught herself how to cook rice for dinner.
At 8, she called 911 when her mother collapsed on the floor.
At 10, she started paying the family bills that piled up in the mailbox.
In her early teens, Deshala's mom's illness grew worse, and her mom needed to move into a long-term care facility. Deshala struggled. She became depressed and was admitted to a psychiatric hospital. With no one in her family able to care for her, she entered foster care and met Children's Law Center.
We stepped in right away to make sure Deshala's transition from the hospital to her placement in a group home went smoothly – from lining up medications to ensuring she stayed connected to her mom. For the first time in a while, she felt a sense of stability – but worried how quickly it could disappear.
That anxiety is common for children in the foster care system. Thankfully, she knew she could reach out to Jessie Forsythe, her Children's Law Center attorney, when she needed help. And, over time, Deshala found the confidence to start planning for the life she wanted.
"Jessie always kept me motivated," Deshala shares. "She helped me keep track of what I needed to do next and kept me focused on how to build the future I wanted for myself."
By the time she turned 20 last December, she had big dreams and was on her way to reaching them.
But Deshala knew she was racing against the clock. As soon as she turned 21, she would "age out" of the foster care system. Overnight she'd lose her home and her safety net – with no family to fall back on. It was a harsh and unforgiving deadline.
Still, with support from Children's Law Center, she felt ready. She was working to become a certified medical assistant and saving up for her first apartment. Deshala felt more excited as each day passed.
But then the pandemic hit. The city shut down. All of Deshala's big plans screeched to a halt.
Just three weeks before graduation, her program stopped classes indefinitely. Her part-time job cut her hours. And she knew in a few short months she would be facing her worst fear: homelessness.
"I was so close to graduating, but everything just stopped," Deshala remembers.
As each month inched closer to her birthday, she worried about finding a place to live let alone afford rent. Her dreams felt further and further away.
What she didn't know was that Children's Law Center was already leading an effort to get legislation passed that would prevent foster youth from losing housing stability and financial support in the midst of the pandemic. In June, DC became one of the first jurisdictions in the country to extend foster care supports for those who turn 21 during the public health emergency.
For Deshala, the extension is life-changing. It means that she'll have at least an extra three months to finish her program, find an apartment to call her own and start her career in health care. All without the threat of homelessness looming over her.
​"When I learned about the extension, I was happy," Deshala shared. She then laughed, and added, "But I'm still hoping I can still move out on my own before then if everything lines up in time."
As she gets her dreams back on track, she's also advocating for other states to follow DC's lead so that young people in her shoes don't have to face the pandemic alone.
With 30,000 youth across the nation likely to leave foster care during this crisis, she knows it can be a scary time. Her practical advice for her peers: "Continue to save what you can. Get help when you can. Oh, and never take things for granted."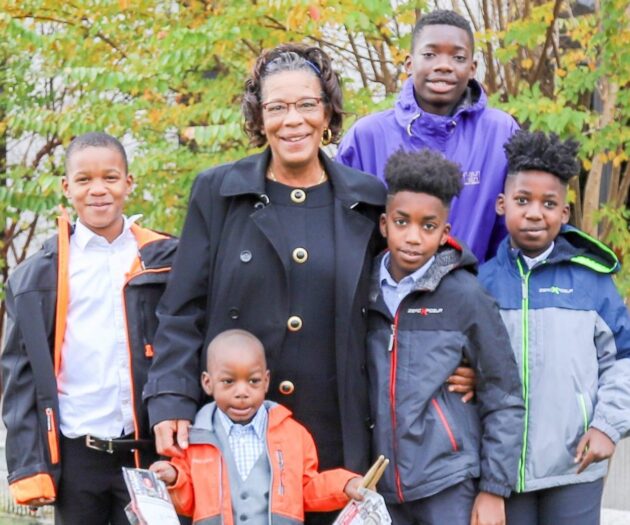 Judges turn to us to represent children in foster care or when caregivers are disputing custody. Caregivers reach out when they need legal support to create family stability for a child.