Children's Law Center (CLC) values our employees by offering competitive benefits that support employee health and work-life balance. An overview of CLC's comprehensive benefits package is provided below.
Medical, Dental & Vision Insurance
Medical, dental and vision insurance is available to all employees upon their start date. Changes can only be made during open enrollment or following a qualifying life event.
Option 1: Cigna HMO OAPIN
CLC pay 100% of premiums for full-time staff.
Option 2: Cigna POS OAP
Employees pay the difference between the HMO & POS plans.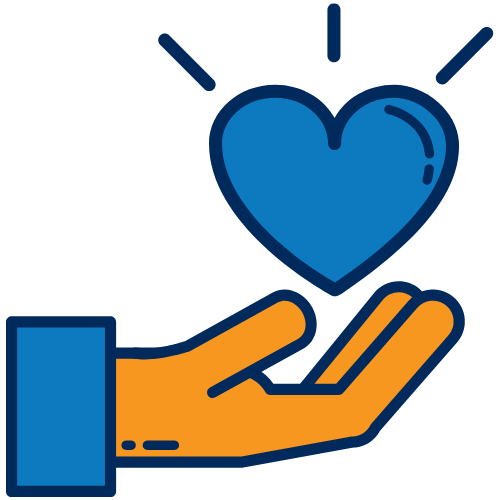 Health Reimbursement Accounts
Employees covered by CLC's medical insurance are provided an employer funded Health Reimbursement Accounts (HRA) through Cigna. HRAs include a set amount of funds for individuals and for families per plan year to offset the deductibles and other medical expenses.
Other Benefits
Short- and Long-term disability insurance.
Life insurance.
401(k) retirement plan with employer contribution.
Workers' compensation and professional liability insurance.
Medical and dependent care flexible spending accounts available.
Legal Resources benefit available.
Transit benefits available.
Smartphone reimbursement available.
Zipcar access available.
Professional development funds available.
Public Service Loan Forgiveness: CLC is an eligible organization for the Public Service Loan Forgiveness (PSLF) program. Individual staff must determine their own eligibility for this program and submit to qualify.
Leave Policies
Vacation leave.
Personal day of service.
Federal holidays and floating holidays.
Sick leave.
Family and Medical Leave.
DC Paid Family Leave.
Parental/Caregiver leave.
Bereavement leave.
Other paid leave includes administrative leave, civic duty time off, voting time off, military leave, and inclement weather.
Attorney and Social Worker Benefits
DC Bar membership: CLC pays for annual DC Bar dues and mandatory trainings by the DC Bar.
LRAP: CLC is an eligible organization for loan forgiveness through the DC Bar. Individual staff must determine their own eligibility for this program or any loan forgiveness through their law school.
Social Work clinical license bonus.
Paid Social Work license renewals.
Available training funds.
In-office Perks
Free snacks and beverages.
Gym in building available at no cost.
Bike room available.