Over the past year, children and families across DC have faced extraordinary hardships disrupting their daily lives. The effects of the pandemic have hit the District's Black and Brown, low-income and immigrant families the hardest, revealing how much work lies ahead of us in addressing inequity within our community. During this critical time, our partner firms and corporations have gone above and beyond supporting Children's Law Center and raising critical funds for our organization through the annual Champions for Children campaign. Now, the results of our 2020 Champions for Children competition are in – and we're excited to congratulate four exceptionally committed firms.
Please join us in celebrating Latham & Watkins LLP, Mayer Brown LLP, Miller & Chevalier Chartered and Bates White Economic Consulting as our 2020 Champions for Children Award winners.
The ongoing support of these firms enable Children's Law Center to continue to serve DC's children and fight so that every child has a stable family, good health and a quality education – no matter the challenges our community faces. Through their remarkable generosity and engagement with CLC, these champions stood out among their competitors:
Champion for Children – 250+ Attorneys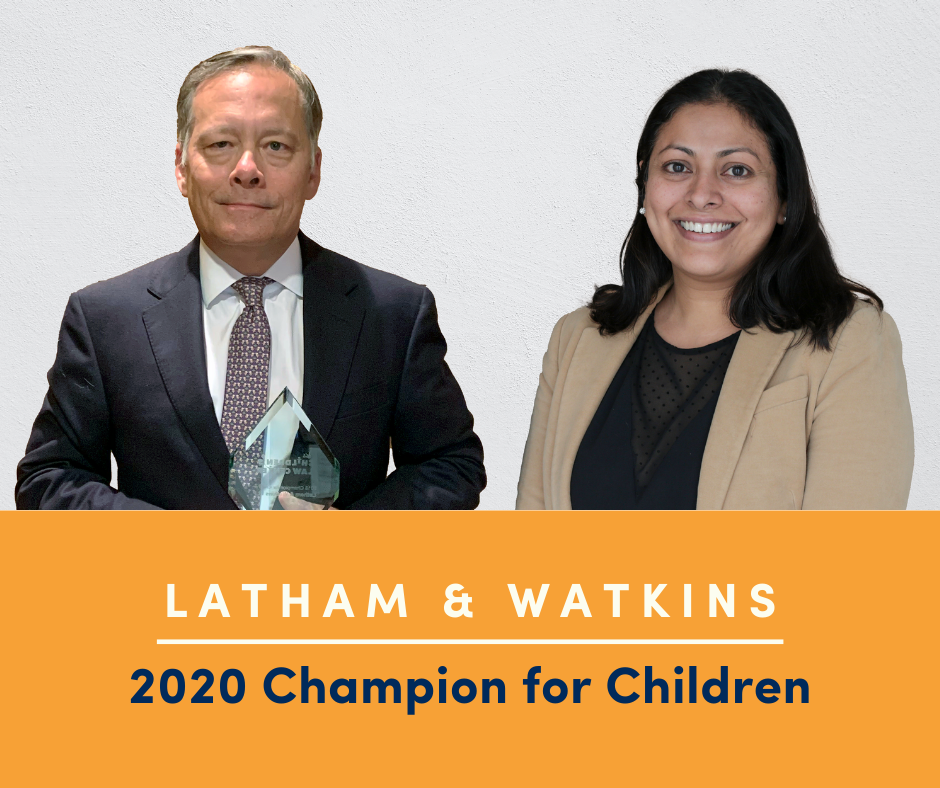 Latham & Watkins won the Champion for Children award in the category for firms with more than 250 attorneys in their DC office. This award commemorates Latham's sixth overall receipt of the award, the most in Champions for Children history! Recognizing the hardships many children are experiencing during the pandemic, the Latham team made a substantial contribution to CLC's advocacy on homelessness and housing insecurity issues. And in a year equally marked by racial justice protests, Latham's investment in CLC is an investment in advancing racial equity for the District's Black and Brown children, in particular.
Champion for Children – 100 to 249 Attorneys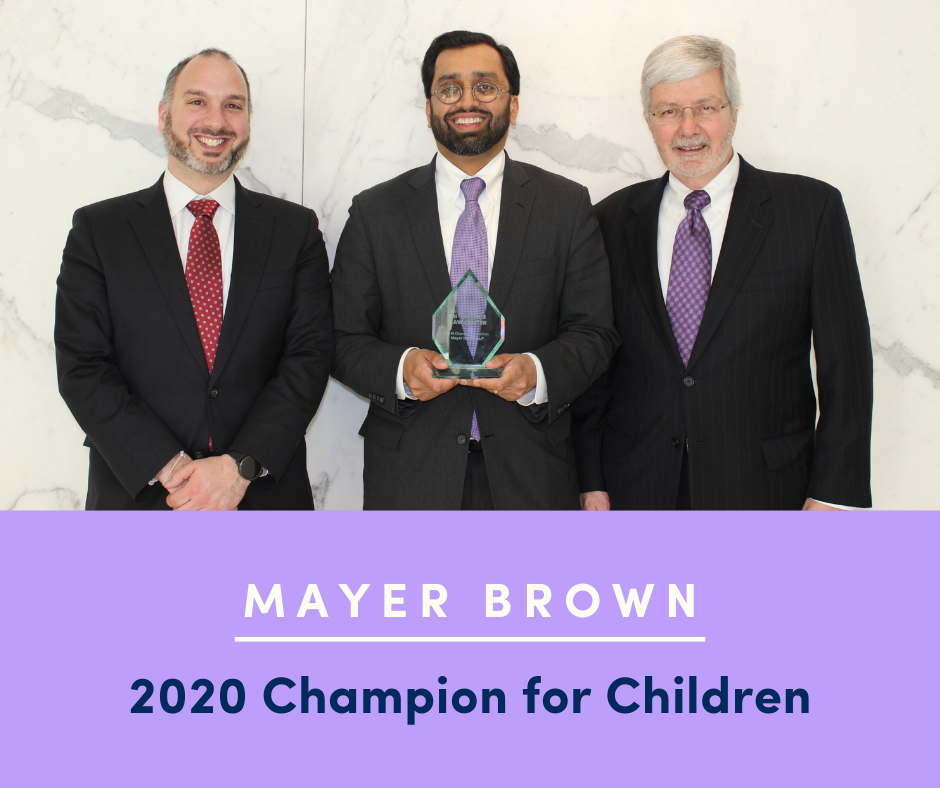 The Mayer Brown team clinched its fourth consecutive win in the 100-249 attorney category. Mayer Brown recognizes the foundational importance of childhood education and supports CLC's work securing services for students with special education needs, addressing school policing issues and reforming school discipline practices that disproportionately impact DC's Black and Brown children, as well as kids with disabilities and/or behavioral issues. Through its philanthropic work, the firm has continued to support organizations like CLC that value diversity, equity and inclusion, enabling us to improve the experiences of thousands of children.
Champion for Children – 1 to 99 Attorneys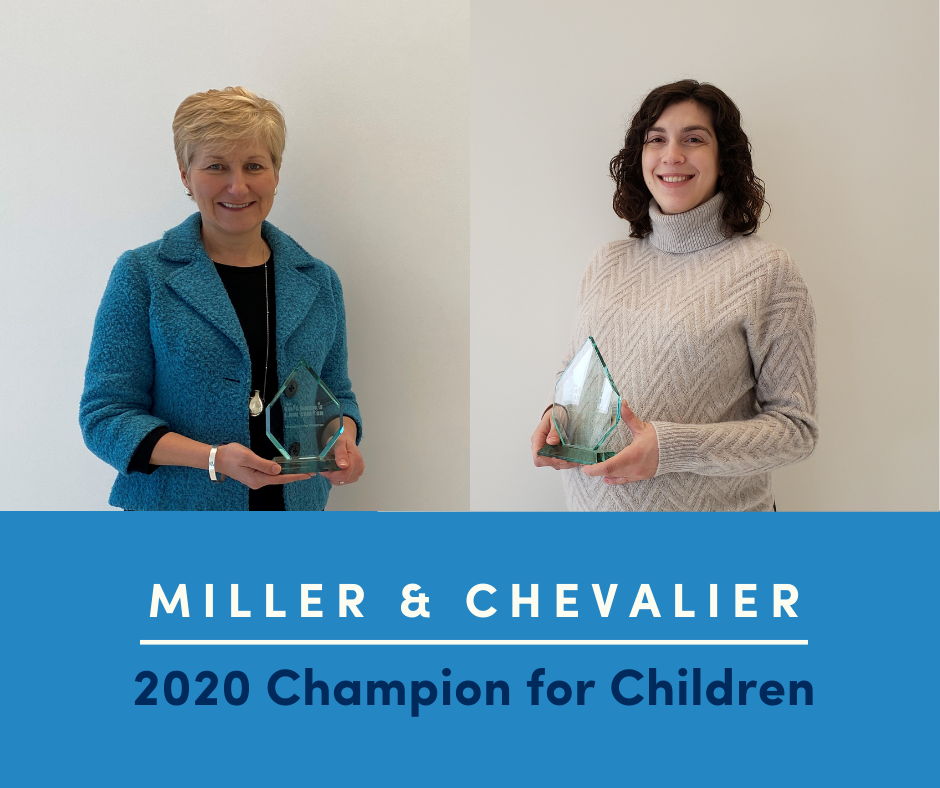 Miller & Chevalier has earned its second consecutive win, surpassing all other firms in the category of offices with 1-99 attorneys. Miller & Chevalier has a strong commitment to the DC community, supporting CLC's mission and contributing countless pro bono hours year after year. The firm also assists CLC in advocating for policies that ensure safer housing and more equitable access to special education services. With their support, CLC has worked to improve the health and quality of education for thousands of DC children in need.
Corporate Champion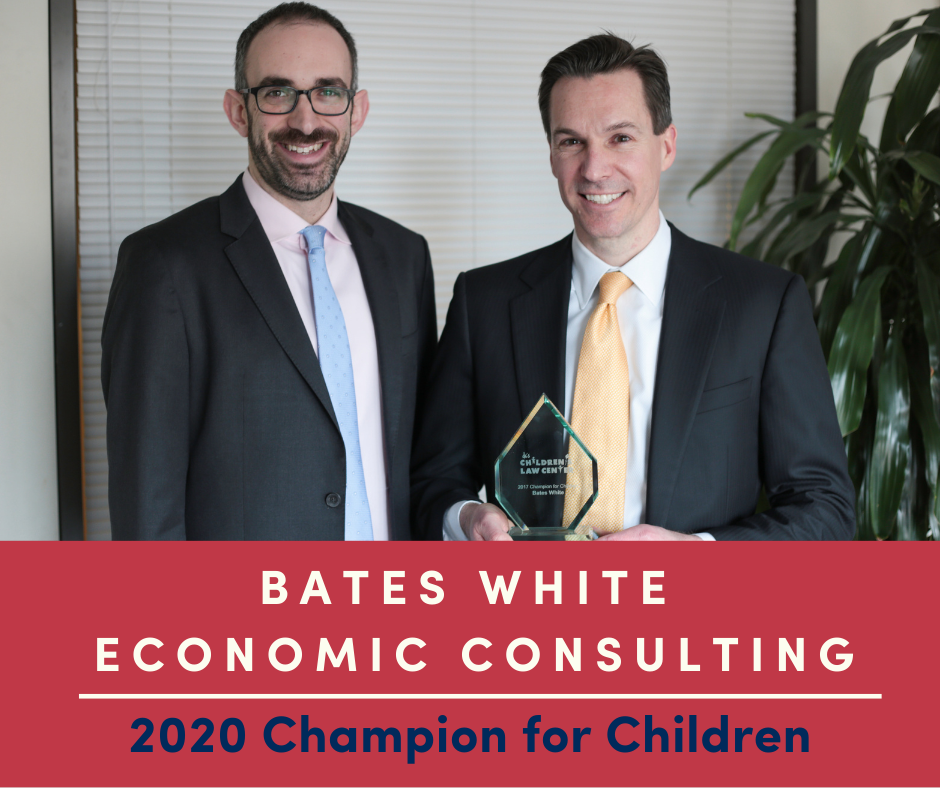 Bates White Economic Consulting has won the Corporate Champion title for a fourth year in a row –and is again the only non-law firm to win a Champions for Children award! Every year, CLC is impressed by the creative ways in which the Bates White team fundraises on behalf of its cause, including matching gifts and this year's homage to NPR's Wait Wait…Don't Tell Me! panel show. In addition to fundraising, Bates White never fails to show its dedication to CLC's mission by also assisting with pro bono projects, including analyzing the DC budget in support of our policy team's advocacy efforts. The firm's contributions have been imperative to CLC's success and help strengthen our local community.
Celebrating our Dedicated Winners
We are immensely grateful for the dedication of firms and corporations whose long-term partnerships with CLC make a meaningful impact in the lives of kids and families. Because of their generosity, Children's Law Center is able to provide critical legal services and supports to our community, reaching 1 out of every 9 children in the District's poorest neighborhoods.
Thank you to all who participated in last year's Champions for Children campaign, and congratulations again to our 2020 winners!
To participate in the 2021 Champions for Children campaign, please contact Erica McCollum at emccollum@childrenslawcenter.org.