News
Street Sense Media: Anti-discrimination law to protect people experiencing homelessness dies in Council, again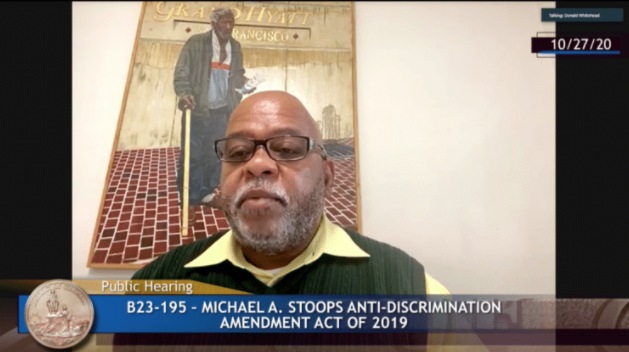 Through our work serving many DC families experiencing housing instability, we know that people experiencing homelessness in the District too often face discrimination from social services, medical services, law enforcement and private businesses. Yet for the second time since the legislation was introduced, the Michael A. Stoops Anti-Discrimination Amendment Act stalled in the DC Council. Aoife Maher-Ryan and Annemarie Cuccia of Street Sense Media covered the bill's failure to advance and advocates' view of the setback:
The bill, first introduced in 2017 by Councilmember At-Large David Grosso and reintroduced in 2019 by Grosso and three other members, would amend the D.C. Human Rights Act of 1977 to add homelessness as a class protected against discrimination.
While most of the hearing focused on The Fair Tenant Screening Act, the members of the public who did testify about the Stoops Act displayed overwhelming support for its passage.
Kate Coventry, a senior policy analyst at the D.C. Fiscal Policy Institute, testified in favor of the bill, arguing that D.C. residents who are experiencing or have experienced homelessness also experience discrimination at high rates. "This legislation would protect residents experiencing homelessness from discrimination in purposes of employment, places of public accommodation, educational institutions, public service, housing, and commercial space," Coventry said in her testimony.
The bill has also been endorsed by So Others Might Eat, the Children's Law Center, the Coalition for Nonprofit Housing and Economic Development, the Fair Housing Clinic at the Howard University School of Law, and the National Homelessness Law Center.