News
Washington City Paper: After a Fire and a Flood, Brightwood Park Tenants Navigate Their New Reality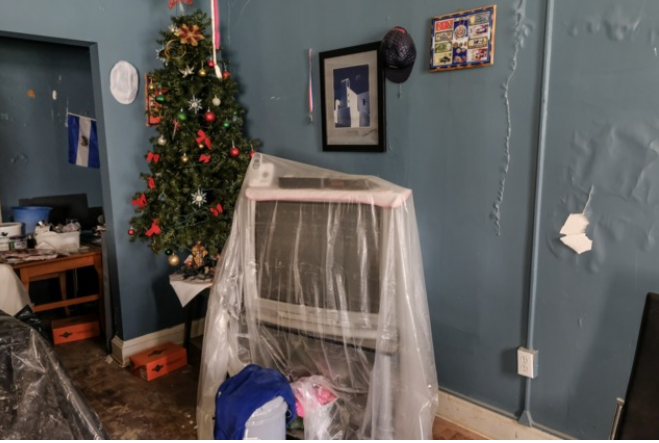 CLC attorney Kathy Zeisel recently sat down with Washington City Paper's Morgan Baskin to talk about the horrible conditions children and families are dealing with at an 8th Street property.
Tenants of 5320 8th Street NW—a market-rate apartment complex in the quiet residential neighborhood of Brightwood Park—say in court that they've suffered infestations of rats and cockroaches, faulty electrical wiring, power outages, a lack of hot water, cracked walls, moldy ceilings, damaged steam pipes, improperly sealed windows, peeling paint, and damaged floors. "It's pretty much the gamut of issues," Kathy Zeisel, a lawyer at the Children's Law Center who represents eight current and former residents, says. "It's one of the worst buildings I've worked in at my time at CLC."
The families, none of whom had renters insurance, lost everything they owned. D.C.'s Office of the Tenant Advocate and Department of Human Services paid for them to relocate in the short-term to hotels on New York Avenue NE, some of which the city uses for emergency overflow homeless shelters—an experience Zeisel calls "traumatizing" for their children. Two women, displaced by the fire, gave birth during the time they were staying in shelter.