News
The Washington Post: Following a disease diagnosis and tough senior year, she thought she had graduated from high school. She hadn't.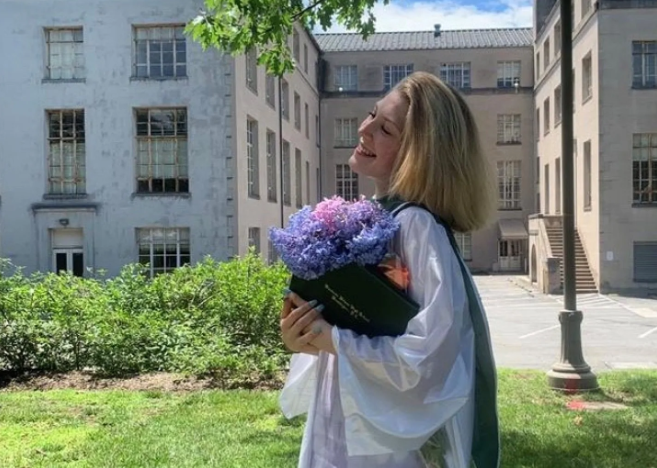 Sometimes the children we work with face a serious health condition that keeps them out of school for a prolonged period. They might be hospitalized or confined to home for more than 10 straight days, or they may have a chronic condition, like sickle cell anemia, that causes repeated, intermittent absences. More than 150 DC students find themselves in these situations every year and request home or hospital instruction. That's why CLC policy attorney Buck Logan and Healthy Together attorney Evan Cass spoke with Theresa Vargas of the Washington Post to share the story of our client, Ana Tinto.
We fought along with Ana and her mom, Amy, to make sure she could keep learning—while also battling health issues. Ana walked at her high school graduation—only to find out last summer she was 0.5 credit short. The fight continues today, and Ana's case illustrates why we continue to urge the DC Council to approve and fund the Students' Right to Home or Hospital Instruction Act of 2019.
About the beginning of her senior year, at the recommendation of a doctor at Children's National Hospital, her mom sought help from the Children's Law Center. Attorney Evan Cass, who started working with the family at that time, says that if Ana had been initially enrolled in the HHIP, it is likely that each F on her transcript would have instead been an M, reflecting she could not complete the course for medical reasons. She also would have received help keeping up with her courses.
Instead, by the time he met her, she was feeling well enough to attend school again, but it was uncertain whether she would be able to graduate on time.
Cass says he and the family met with school officials to put in place a plan that would allow her to finish alongside her peers. That plan called for her to take a heavy course load and enroll in online classes, and she did. She did everything that was expected of her. She passed those classes. She got her cap and gown. And she stood with her classmates on graduation day.
Cass and the family describe a frustrating process in trying to get answers from the school system on how that mistake was made and how she could complete that elective course.