News
The Washington Post: How D.C. and its teachers, with shifting plans and demands, failed to reopen schools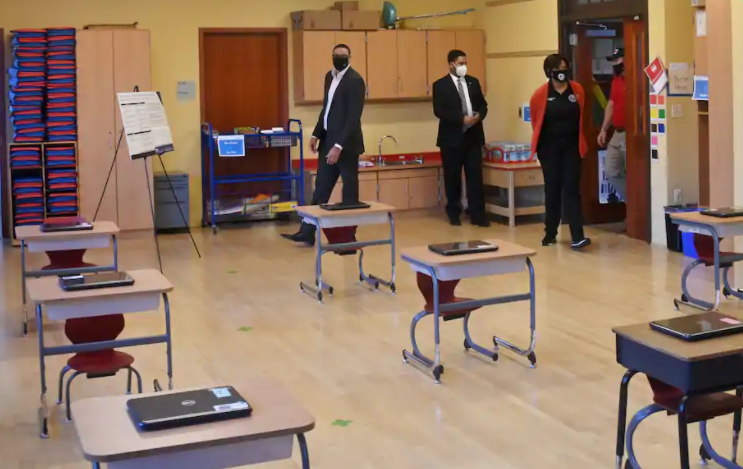 As DCPS and unions representing teachers, principals and other school staff have struggled to develop comprehensive plans to ensure the safe return of District students to classrooms for in-person learning, Children's Law Center has repeatedly emphasized the need to prioritize students with high needs (those with disabilities, learning English as a second language, experiencing homelessness or in the foster care system) in those plans.
CLC Executive Director Judith Sandalow spoke with Perry Stein of The Washington Post to share concerns we've heard from DC parents about the lack of public information and input on these back-to-school plans:
The school system had proof that children were falling behind because of remote learning but sowed doubt in the findings by presenting inaccurate data. Principals had no input in shaping the reopening plan and were left in the dark about its details. Advocates for homeless children — the students city officials argued most urgently needed to be in school — never heard from administrators. Groups that worked with students with disabilities said they couldn't get their questions answered, so these families were reluctant to go back.
Parents who wanted their children to return to classrooms were confused about what the in-person program would look like. Would they have the same teacher? Would they receive specialized services such as speech or occupational therapy?
"The lack of concrete and specific information absolutely made families lose confidence," said Judith Sandalow, executive director of Children's Law Center, an organization that represents D.C. children from low-income households. "They didn't have thoughtful answers to really legitimate questions that parents were asking."
Photo credit: Marvin Joseph/The Washington Post