News
The Washington Post: The long wait: For years, she's been hoping to move into a house that will meet her son's disability needs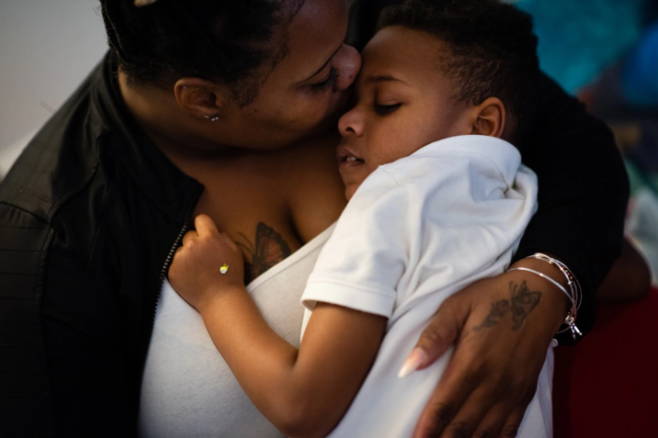 For more than three years, Children's Law Center has fought to secure accessible housing for Erica Chance and her 5-year-old son, Ayden, who has cerebral palsy and cannot walk.
The Washington Post's Theresa Vargas reported on the daily challenges Chance faces living in an inaccessible apartment and spoke with CLC Supervising Attorney Evan Cass on the D.C. Housing Authority's lack of response to her living situation:
For Ayden to reach his full potential and stay safe, he needs space to move around in his wheelchair and to practice using his walker. He needs a room that will fit a bed that is being specially made for him because he sometimes has seizures and falls out of the small, plastic Paw Patrol bed that sits in the corner of his mom's room.
He needs someone to call his mom already and tell her what she's been waiting more than half his life to hear: her family's move date.
Evan Cass, a lawyer with the Children's Law Center, has been working with Chance to help her family get appropriate housing. He describes the length of her wait as unusual but her frustrations as common among public housing residents who, even after they get their transfer requests approved by the D.C. Housing Authority, have no way of knowing how long they will have to wait before moving.
"It's frustrating as an advocate but even more frustrating for a family," Cass says.
Photo credit: Sarah L. Voisin