Helping Children and Families Feel Strong – Even in Tough Times
In Washington, DC, nearly half of DC kids have had adverse childhood experiences (ACEs). And more than 25,000 DC children (1 in 4) have experienced two or more ACEs in their lifetime:
1 in 4 DC children live in poverty – that's less than $26,200/year for a family of four. In DC's poorest neighborhoods the figure is closer to 1 in 2.
More than 15% have experienced community violence.
1 in 5 DC children – more than 20,000 – were reported to have a mental, emotional, developmental or behavioral problem even before the pandemic.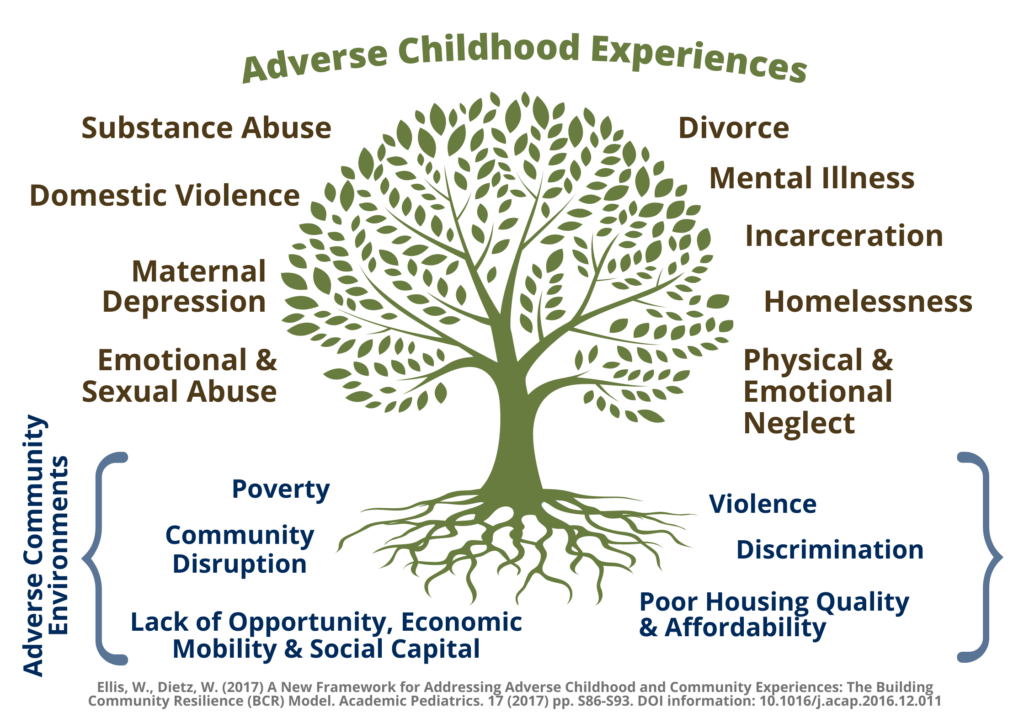 Children's Law Center, Children's National, DC Health and a team of parent leaders came together to identify promising solutions to support children and families who faced ACEs. With support from the national BUILD Health Challenge, the BUILD Health DC team began to evaluate ways the coalition could support building resiliency to combat ACEs.
Through combining our coalition partnerships with the expertise and lived experience of our parent leaders, we elevated the following issues: trauma, behavioral health, education access and needs, healthy and safe housing and neighborhoods. Specifically, we focused on how resolving the legal needs on these issues can contribute to improved resilience for children and caregivers.
The pandemic added another layer of trauma – loss, isolation, grief.
Parent leaders knew that their friends, family and fellow parents in their community needed help. Throughout 2020 and 2021, the BUILD DC parent leaders created and led a series of virtual parent cafés which helped create safe spaces for parents and caregivers to talk about what makes them feel strong even if they have experienced trauma or tough times.
[The café] was a wonderful experience. Emotional at times, and I truly believe I would not have connected with other participants if not for this café. THANK YOU


Parent café participant
Through the cafés, parents voiced specific ideas for greater support. The team also distributed a survey to families who have worked with Children's Law Center. The goal of the survey was to understand the concerns parents had about their child returning to in-person learning and other health-harming factors they have been experiencing during the COVID-19 pandemic.
The data gathered from the survey is being used to help the BUILD Health DC team do better work with low-income families across the District.
Building a Parent's Toolbox
The BUILD Health DC team recently hosted trainings for parents and caregivers to help families on topics such as how to help children manage anxiety, cope with loss and more.
View Recordings
Contact Information
Children's Law Center
Tracy Goodman, Director, Healthy Together
tgoodman@childrenslawcenter.org
DC Department of Health
LaVerne Hawkins Jones, MPH
Public Health Analyst, Chronic Disease Division
Cancer and Chronic Disease Prevention Bureau Community Health Administration (CHA)
laverne.jones@dc.gov
Children's National Hospital
Nia Imani Bodrick, MD, MPH, FAAP
nbodrick@childrensnational.org
BUILD Parent Leader
Nicole Gymiah
nicolegyimah@gmail.com