Struggling to Breathe: Laila's Journey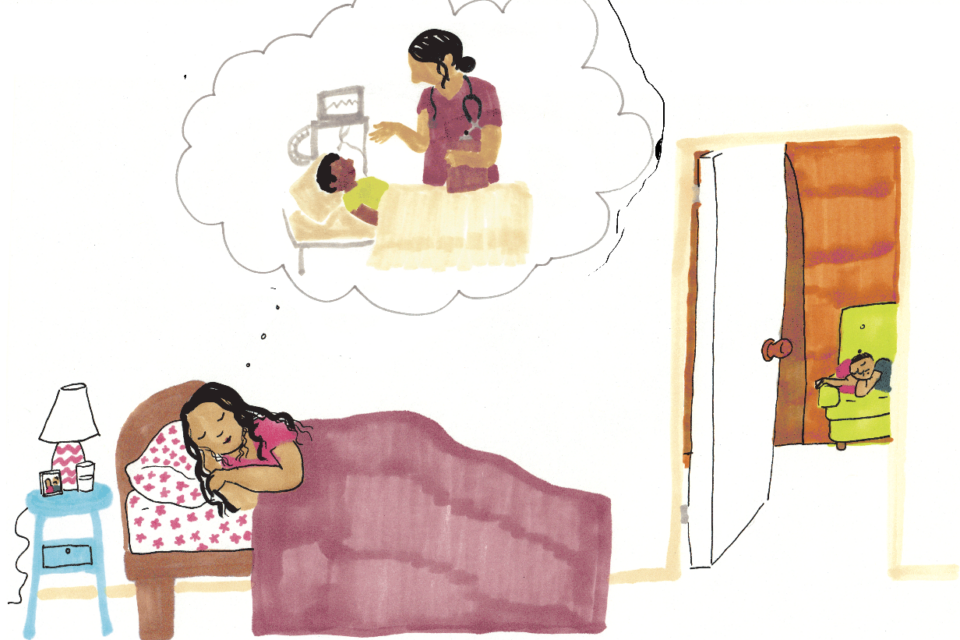 At Children's Law Center, we fight so every child in the District of Columbia can grow up with a loving family, good health and a quality education. We've learned that when a child is struggling in one of these areas, it usually leads to problems in another. That's why we conduct what we call a Family, Health and Education check-up for every child we meet. 
We're able to provide these comprehensive services because of our supporters' generosity. And every year at our annual Benefit, we like to introduce our supporters to a child who is safer and healthier because of them. This year we introduced Laila, a girl who needs to protect her identity. That's why we're sharing her story through a series of illustrations. Read her story below.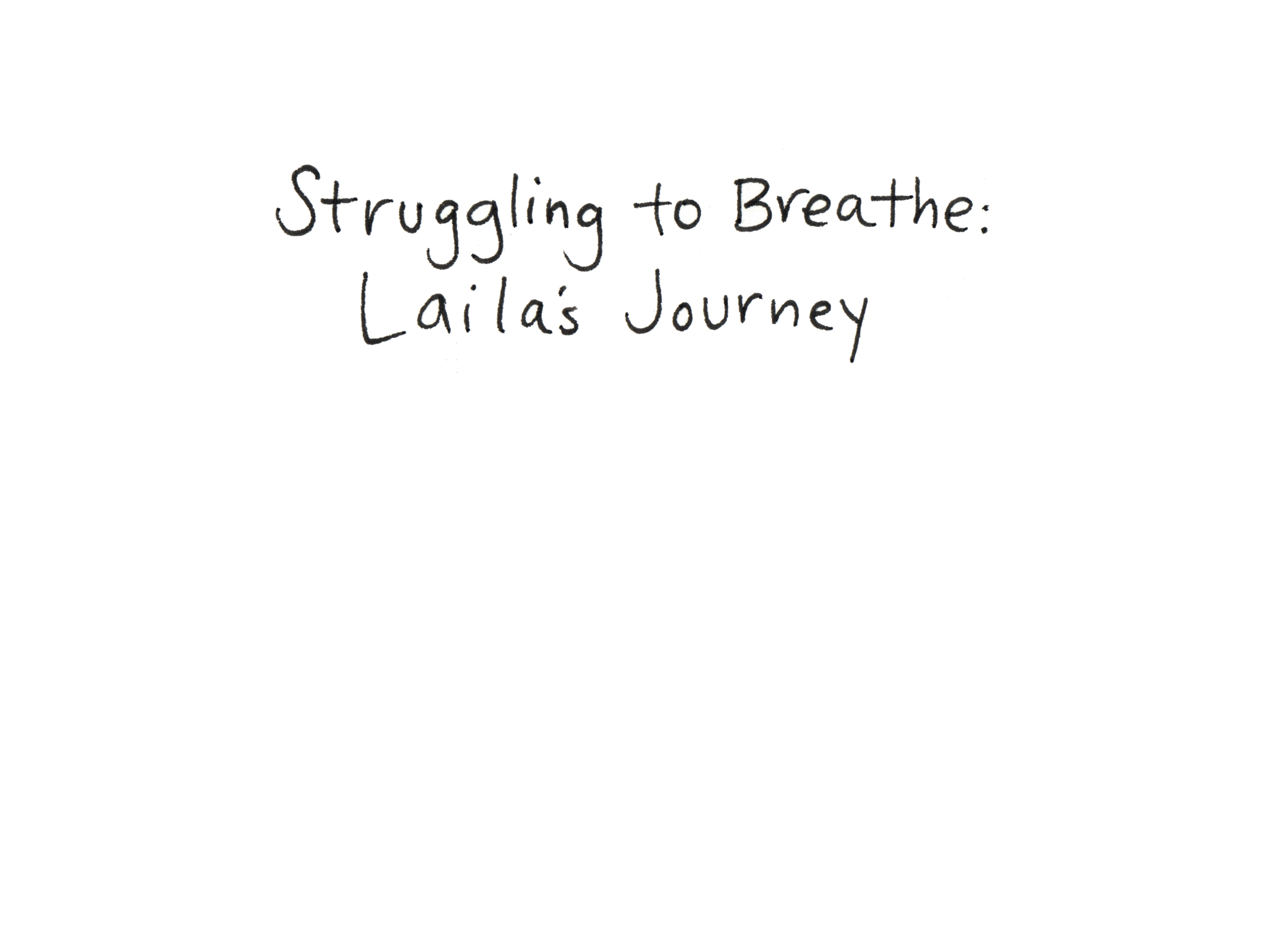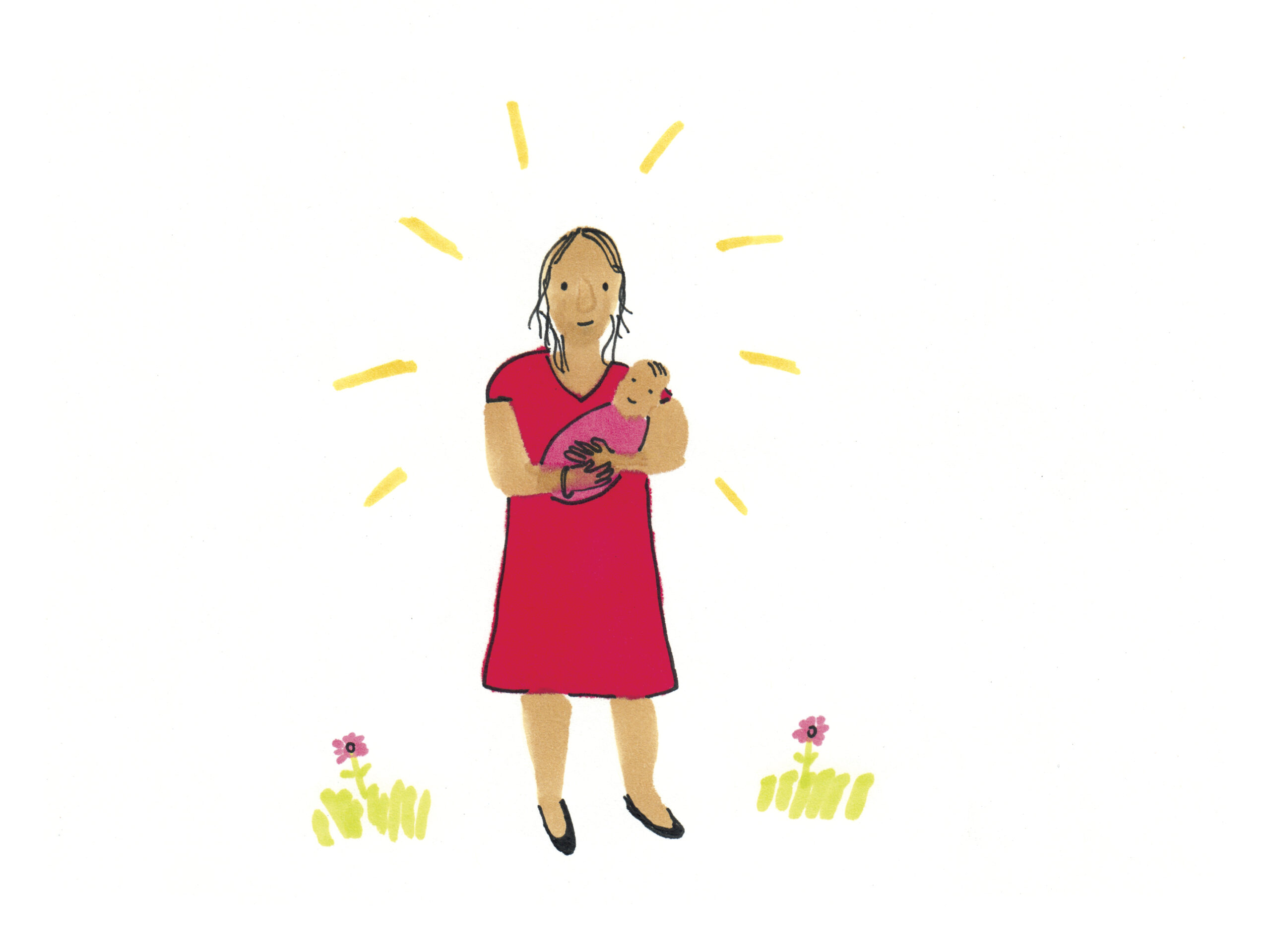 Laila was born in El Salvador.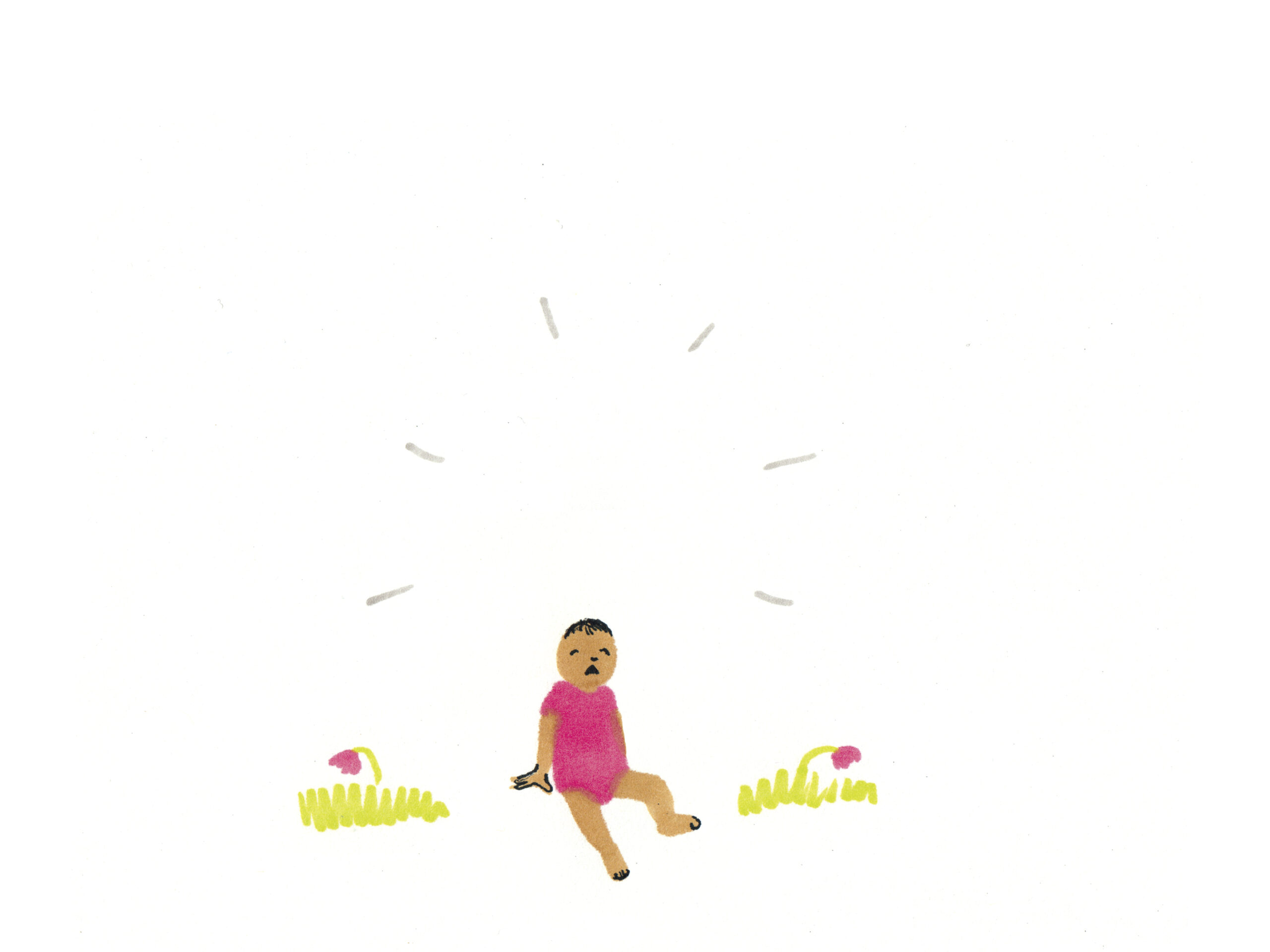 Sadly, her mother died when she was just a few months old, and she had no other family in El Salvador who could care for her.

So her grandparents brought tiny Laila more than three thousand miles to join her Uncle Carlos in DC.

And while Laila is much safer here in the District than she was in the home she fled, there is still one persistent danger she couldn't leave behind.

Laila, who is now 16, has been battling life-threatening asthma for years. When you ask Laila what it's like to suffer an asthma attack, she has a scary explanation.

She asks you to imagine desperately trying to swim—gasping for air as you do—but drowning anyway. The harder you try, the harder it is to draw in just one breath of life-saving oxygen into your aching, constricted lungs.

Now I want you to imagine watching a child you love struggling to breathe. Try to feel that uncertainty. That dread. That blinding panic. Laila's uncle lived that reality regularly. Even though Laila takes medicine every day, her asthma is so severe that Carlos often has to call an ambulance to rush her to the hospital. This past winter, Laila was in the emergency room almost every week.

Laila's Uncle Carlos is a quiet, committed and loving caregiver.

He works hard on the maintenance team at a local public school to provide for Laila, often working extra shifts at night and on weekends. However, no matter how much he worked, he couldn't earn enough to pay Laila's medical bills.

Each time Laila went to the hospital, Carlos slid further and further into debt. He planned to pay off the medical bills $20 each week, but given how often Laila went to the hospital, he knew that the debt would grow faster than he could pay it.

When Carlos saw Laila beginning to cough and wheeze, he agonized. Should I rush her to the emergency room, he'd think? If I do, will this be the hospital bill that makes us lose our home? But if I don't, I might lose her.

As if that wasn't enough, Laila was falling behind in school because of her asthma. Each time she suffered an attack, Laila would miss days—sometimes even weeks—of school. She remembers how her class would begin a math lesson, and then she'd suffer an asthma attack and have to stay in the hospital.

By the time she was healthy enough to return to school, her classmates would be several lessons ahead—and she would be lost. The school offered her no help. No makeup classes. No worksheets to help her understand the materials she missed while she was fighting to breathe.

As Laila fell further behind in school and the medical bills continued to pile up, Carlos would toss and turn at night, worrying about his beloved Laila and the mounting debt they couldn't escape.

Everything changed when Laila's doctor introduced her and Carlos to Children's Law Center. As many of you know, our attorneys work side-by-side with pediatricians in clinics across DC. Carlos and Laila were introduced to Children's Law Center through Mary's Center, a health clinic serving DC children.  

Once we got to work, our attorney conducted a Family, Health and Education checkup. Carlos explained that Laila's health was at risk, not just because of the asthma, but also because of the mounting medical bills. Her educational success was also compromised by all the missed classes. When their attorney, Kathy Zeisel, asked even more questions, she learned that Laila's family stability was at risk too—because Laila was not in the United States legally, and her uncle didn't have official custody of her.

Kathy sprang into action. Her first step was to negotiate with Medicaid to reimburse the hospital for $12,000 in unpaid medical bills. That left only $50, which Carlos paid immediately. And Kathy made sure that Laila's health care was covered by insurance so that Carlos would never again have to choose between Laila's health and their financial stability.

Then, Kathy focused on keeping Carlos and Laila together. She knew that if Laila was deported, she would be returning to a country she never knew—a teenager alone in a place where she has no one. She filed a case in court for special immigrant juvenile status, which gave Carlos legal custody and put Laila on the path for permanent residency.  

Finally, Kathy worked with Laila's principal and teacher to create an education plan that allows Laila to keep up in school even when she is too sick to go to class.

Laila now has a flexible schedule and the help she needs to keep up with her school work.

And Laila is passionate about learning.

Today, she is excited about the future. Now that she's on the path to citizenship, and the threat of losing their home to debt no longer looms over them, Laila can sleep soundly, allowing herself to dream about her future. She hopes to become a nurse someday. She said she knows how scary a hospital visit can be for a child, so she's the right person to help.

And not only does Laila have a brighter future, but so will the thousands of other children she can help when she becomes a nurse. It is your generosity that made it possible for us to advocate for Laila – and will allow us to continue to advocate for so many more children in our community.