Donors
Individual Donors
Thanks to our generous individual and family foundation donors, Children's Law Center is able to provide a deeper level of support to each and every child and family we work with and remain at the forefront of legal and systemic advocacy.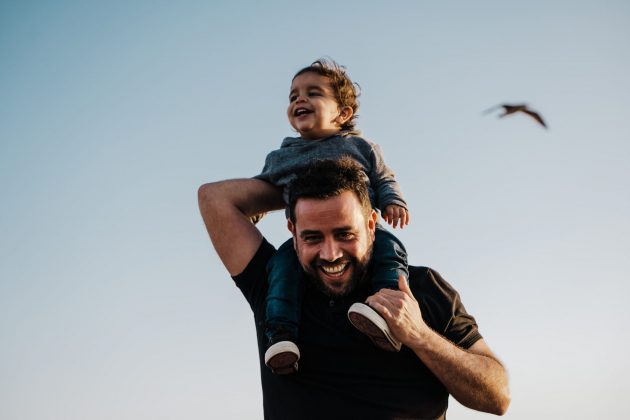 The children and families we serve are facing one crisis after another — from unsafe housing and unmet learning needs to a deadly pandemic that disparately impacts the most vulnerable among us. Now more than ever, DC's kids need a trusted partner, advocate and problem-solver.
In that spirit, we are so grateful to the many individual donors and family foundations who have stepped up to meet the urgency of this moment. Because of their support, Children's Law Center remains a strong anchor institution ready to answer the call of DC's children and families in need.
For more information about making a gift, contact Sophia Casabonne at 202-467-4900 ext. 596 or scasabonne@childrenslawcenter.org.
---
Meet Our Individual Supporters
$500,000+
Diana and Stephen Goldberg*^
$250,000+
The Andrew and Julie Klingenstein Family Fund*
$100,000+
Elizabeth and Justin Bausch*
Jule Cahill Crider and Greg Crider°
Evan Miller and Nancy Hedin*
Page and Howard Smith*
$25,000+
Anonymous*
Manu Gayatrinath and Anthony Cruz
Wendy and Fred Goldberg
K & S Family Fund
Fred and Jill Klein°
Lois & Richard England Family Foundation°
Creighton and Vicky Magid
Charles F. (Rick) Rule
Judith Sandalow^°
Theodore D. Segal and Joyce Wasserstein
Lila and Brendan Sullivan
Melissa Wiley^
$15,000+
Cindy and Mark Aron
Jim Bodner and Victoria Greenfield
Brian V. Breheny and Pedro Lay°
The Nord Family Foundation
Ina and Terrance Sandalow
$10,000+
John T. Bentivoglio°
Chiquita and M. Allyn Brooks-LaSure
David and Martha Dantzic
Mitch and Carrie Ettinger°
Stephanie P. Hales and Thomas L. Devlin°
The Hanley Foundation DC
Dan Masur and Sherry Rhodes
Pamela and Byrne Murphy
Anthony and Dale Pappas
Katie and Dick Snowdon
Daniel Volchok and Kathleen Keller
$5,000+
Anonymous
Nathaniel and Lee Beers
Freny Berkenbile
Marcia and Donald Bisenius
Shirley Brandman and Howard Shapiro°
Jeff Brennan and Debbie Feinstein
Miguel Browne and Silvija Strikis°
Tom and Kristy Bulleit
Jill Caiazzo
Dorothy and Joseph Conti°
Joyce Deroy and Warren King
Alice and Clint Fisher
Vicki and Michael Foster
Jonathan Franklin and Sharon Bradford Franklin
Tom Gallagher°
J. Beth and Roland Goss°
Laura and Rob Griffen°
Steven and Carla Heger
Michael and Donna Rich Kaplowitz
The Honorable Gladys Kessler (Ret.)^

J. Andrew Keyes and Cathleen Trail°
Tom Kim and John Olson
Courtenay and Michael Labson
Rich and Lynne Lucas°
Claire Maddox and Adrian Mollo°
Jim and Marilyn McCullough
John M. Nannes
Jane and Thad Paul
Alan and Miriam Pemberton°
Thomas Pheasant and Juan Carlos Rincones
Mitchell P. Rales Family Foundation°
Hattie Ruttenberg and Jon Molot
Michael G. Ryan°
Brian Shook and Derek Thomas°
Nancy and Simon Sidamon-Eristoff
Linda and Steuart Thomsen°
Keith and Geetha Waehrer
Jeff and Mary Zients°
Joanne L. Zimolzak and Eric Sampson°
$3,000+
Diane Ambler and Ethan Grossman°
Meagan and John Barkett
Nathaniel Custer and Daniela Bailey°
Charles B. Edelstein°
Eugene Elrod°
Evan and Amanda Farber°
Natasha Gianvecchio°
Douglas Greenburg
Andrew Greenfield
Lisa Greenman and Paul Leder
Shira M. Helstrom
Herman Wilson Family Foundation
Hilary W. Joel°
Sharon Gibson Judge and Thomas Judge° 
Geoffrey M. Klineberg and Ursula Werner 
Jason Licht and Kathryne Love° 
Nikki McArthur°
Stephanie Mueller 
Elizabeth Park 
Don and Olwen Pongrace
Timothy W. Riffe°
David and Mary Ellen Rogers
Jessica Rosenbaum
Rachel and Paul Sheridan
Linda and Steuart Thomsen
Ann Untalan
Jennifer Van Driesen
The Zerhouni Family Charitable Foundation
Margaret Zwisler
$1,500+
Anonymous (4)
Jessica C. Abrahams
Allison L. Alexander and Gregory B. Coleman
James and Masako Armstrong
Kady Ashley
Bill and Olivia Baker
Stephanie and Joel Bell
Paul R. Berger
Will Berger
Charles Berk
Benjamin Berman
Meredith L. Boylan
Rick and Debbie Bress°
Jim and Marian Brodsky
Jennifer and Branden Brough°
David Brown
Erin Brown Jones
Alan Bubes and Nancy Taylor-Bubes
Cory and Rachel Capps°
Amy and Ezra Carbins°
Jeffrey Chenard
Barton Clark°
Cheryl Coe
Ronald and Lashelle Coenen
Nicole and William Coglianese°
H. Guy Collier and Catherine Colyer
Paul and Ana Collins
Theresa Coughlin and Curt Martin
Martha Coven and Paul Frick°
Rob and Teri Culbertson°
Dina and Wayne Curtis°
Christopher Davies and Stephanie Martz
Anne P. Davis
David Della Rocca°
Michael DePrince and Clint Novotny°
David DeRamus and Rosemary Regis°
Victor J. Desantis
A. Patrick Doyle and Elizabeth Downes
Nathan and Kathryn Driggers°
Miguel and Jennifer Eaton°
Peter Edelman and Marian Wright Edelman°
David Edwards and Jacqueline Holmes
Sarah and John Egge°
Karen K. Epstein
Ales Filipi°
Heather Fine
Miriam Fisher°
Sean M. FitzGerald and Maria Jose Brando Vernaza
Marc and Phyllis Fleischaker
John Flood°
Scott Forchheimer
Ruth Friedman
Katherine L. Garrett and Donald P. Salzman
Charlotte Gillingham 
Jennifer Giordano° 
Benjamin Gitterman
Adam C. Goldstein
Jamie Gorelick and Richard Waldhorn
Marc Granger°
Alan Grimaldi
Nancy Hendry and Bill Baer°
Karen Herrling and Dan Porterfield
Geoffrey and Elizabeth Hobart°
Shagufa Hossain
Everett Johnson
Brendan Jordan°
David and Jill Kalinski° 
Ron Kendler° 
Kenneth and Carol Doran Klein° 
Judith Korn
Laura Laemmle-Weidenfeld°
The Honorable Mary L. Landrieu
Brenda Lee and Scott Neuman
Daniel Lennon°
Timothy and Suzanne Leon°
John and Lisa Lomas
Nicholas Luongo°
Gail and Mark Lynch°
John and Deborah Majoras°
Michael D. Mann and Carol Salzman°
Stacey and Jay McEvoy
Patrick McGlone and Kevin Taylor
McGreevy Charitable Fund
Meg McKinney and Doug Weaver
Carson McLean°
Mike McNamara°
Elizabeth Mitchell and Matt Mendelsohn
Eric Mitzenmacher
Leakhena Mom-Price
Matthew Moore°
Michael Morin°
Robert Musslewhite
Bryan Nese and Hnin Khaing
Kenneth Noyes
Jessica Nyman and Zac Childers
Claudia O'Brien°
Lucy and David Ordoobadi°
Susan and Dennis Papadopoulos
Katherine Pappas and Craig Goldstein°
Thomas Papson and Toby Singer 
Robert and Tricia Pinkard
Ruth and Stephen Pollak
Emily and Marc Porter
Julia and Jonathan Post
Craig and Tara Primis°
Whayne and Ursula Quin
Linda Ravdin
Jessica Rebarber°
James Rocap
Miguel and Traci Rodriguez
Michael Rogan and Susan Schaffer
Rochelle-Leigh Rosenberg and Daniel Ben-Zadok
Bruce and Lori Laitman Rosenblum
Simone E. Ross
David Sandalow and Holly Hammonds
James Sandman and Elizabeth Mullin
Janice Schneider
David Schwartz°
Nathan Seltzer and Megan Quinlan°
Patrick and Karoline Shannon°
Benjamin and Sarah Shapiro
Amy Snyder°
Eric Sonnenschein
Katharine and Philip Soper 
Lori and Ben Soto
Margaret (Maggie) Spicer
The Stonesifer Kinsley Family Fund
Stephen J. Teach and Elizabeth B. Jewett
Jeffrey P. Taft
Hillary Webber and Eric Conn
Ilene Weinreich and David Smith
Ben and Emily Wolfert°
Jeremiah Wolsk°
Chris Wright and Becky Troth°
* Children Can't Wait Fund donors
^ Legacy Society members who have named Children's Law Center in their estate plan
† Deceased
° Rapid Response donors whose support allowed Children's Law Center to immediately pivot amidst the pandemic to address the urgent and ever-changing needs of our clients