A message from LaShanda Adams, Legal Director, on our new strategy for providing legal assistance to parents who are working to improve their children's lives:
Children thrive when their parents have the time and resources to guide them through life's inevitable challenges. Burdens of poverty often drain parents' capacity to focus on giving that guidance: needing to take three buses to buy affordable groceries, fighting red tape to secure health care for themselves and their children, getting their child safely to and from a library for homework when they cannot afford home internet.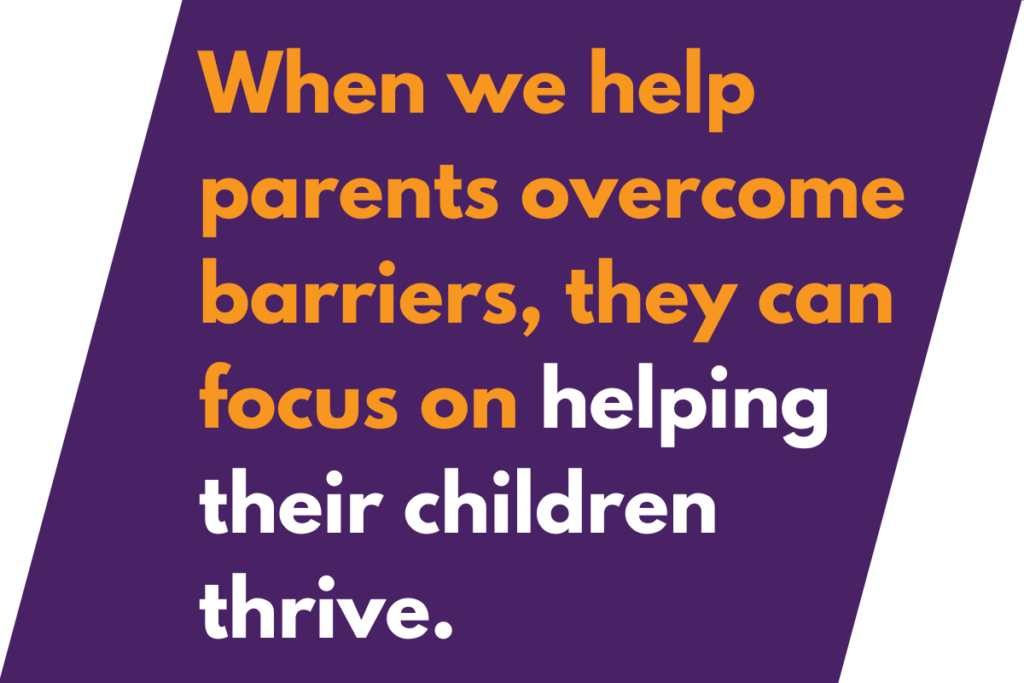 Children's Law Center has a long history of working with parents and caregivers to help them solve problems and access needed services.
We have learned through the 20 years of our medical-legal partnership—where pediatricians refer children and families to us—that by providing legal service at the right time, we can ease part of the burden on parents solving complex issues for their families.
Parents turn to us when mold in their apartment is making their child sick or a school is not responding to their request for special education services. When we help parents address these problems, they can then focus on helping their children thrive.
Through these and many other efforts, we see the work parents put in to providing the best they can for their children. And we are continually learning from parents what stands in their way as they fight to overcome barriers.
In January, you heard from our executive director, Judith Sandalow, about our new strategic framework. Drawing on our years of working with and learning from parents, one of our new strategies is to identify more parents who would like our support and to expand the range of legal assistance we provide for them. We are working now with parents, government agencies and nonprofit partners to identify which specific types of legal assistance will be most beneficial to parents and children.
Want to learn more?
Sign up for our newsletter to receive additional updates about our work and our new strategic framework.
Sign Up