A Mother's Fight for the Right Home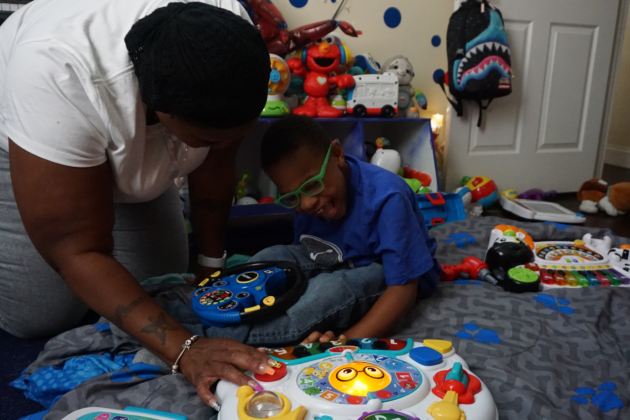 A new home is a new beginning for a family.
For seven-year-old Ayden and his mother, Ms. Chance, this couldn't be truer. However, their new home did not come without a fight.
Ayden has cerebral palsy and is unable to walk. This presented a major issue for Ms. Chance because their previous home was not accessible. Ayden's bedroom and the family's only bathroom were upstairs, meaning that Ms. Chance or Ayden's caregiver had to constantly carry Ayden up and down the stairs — something Ms. Chance struggled with as Ayden got older. "Carrying Ayden up and down the stairs was a big burden," she shares.
The issues with the family's home extended beyond the stairs. The size of their unit and the bedrooms made it hard for Ayden to practice walking and physical therapy at home. And the home did not have enough space for the special bed that Ayden needed to prevent him from falling to the floor if he had a seizure at night. "It was a lot, especially having to have Ayden's bed delivered to the home, and nowhere to put it. The bed was in the dining room for two months," says Ms. Chance.
Ms. Chance applied for an accessible unit with the DC Housing Authority (DCHA) when Ayden was just 17 months old. The family was quickly approved, but there was no timeline for when an accessible apartment would be available. As the years ticked by and Ayden grew, his mother struggled to carry him up the steps. The family waited for word that there was an apartment available for them, but all they got were countless dead ends and false promises.

When Children's Law Center Supervising Attorney Evan Cass learned about Ayden and Ms. Chance, he immediately partnered with the family to further their advocacy for an appropriate home.
"An accessible unit is a critical component to helping Ayden reach his full potential," says Cass. "With it, he can develop more independence and receive more therapeutic services at home. It also improves the lives of the entire family by easing some of the physical burdens in their living space."

Finally, in late 2019, the family's persistence paid off: After five years of advocating for the accessible home Ayden needed — including highlighting the issue in The Washington Post — DCHA provided the Chances the wheelchair-accessible home to which they were legally entitled. Their new home has the space Ayden needs to move around in his wheelchair, practice with his walker and sleep in a customized bed in his own bedroom.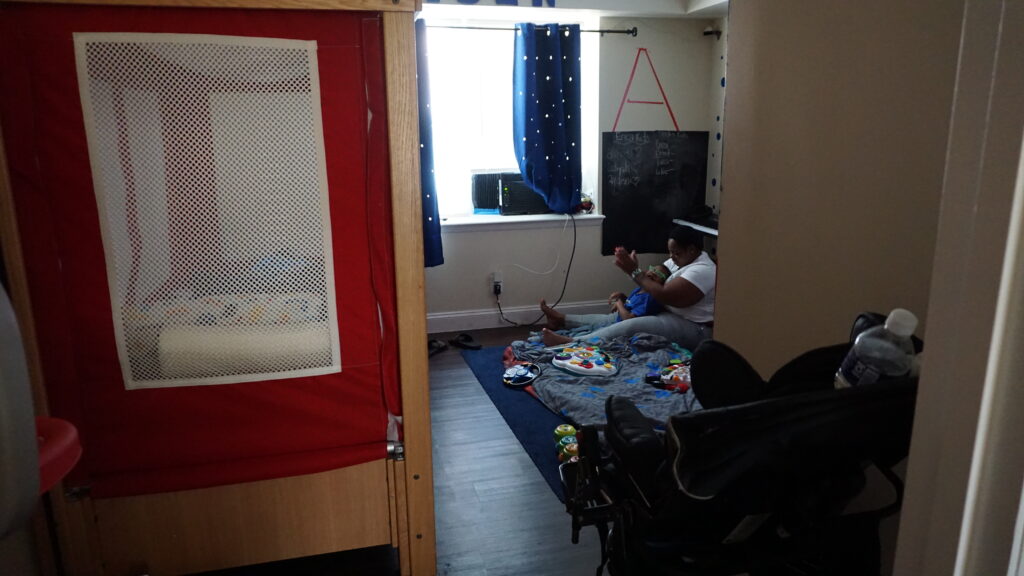 For Ms. Chance, the new home has been a major help. "Having everything on the same floor now is a big relief…It has made life so much simpler when you have a child dealing with a disability."
The move could not have come at a better time. Only a few months after moving , the COVID-19 pandemic shut down Ayden's school and Ms. Chance's job. Having an accessible unit was critical during quarantine as much of the family's life revolved around their home – remote learning for Ayden and his sister, Aliyah, virtual physical therapy for Ayden and over a year staying home to care for her children for Ms. Chance. None of these activities could have been accommodated in the family's old home.
Today, after years of advocacy, the Chances' home is exactly as it should be – full of Ayden's boundless energy, accommodating the family's needs and filled with laughter and love.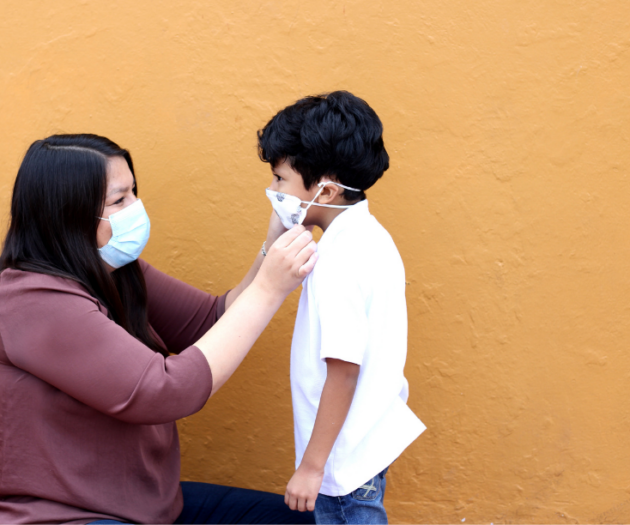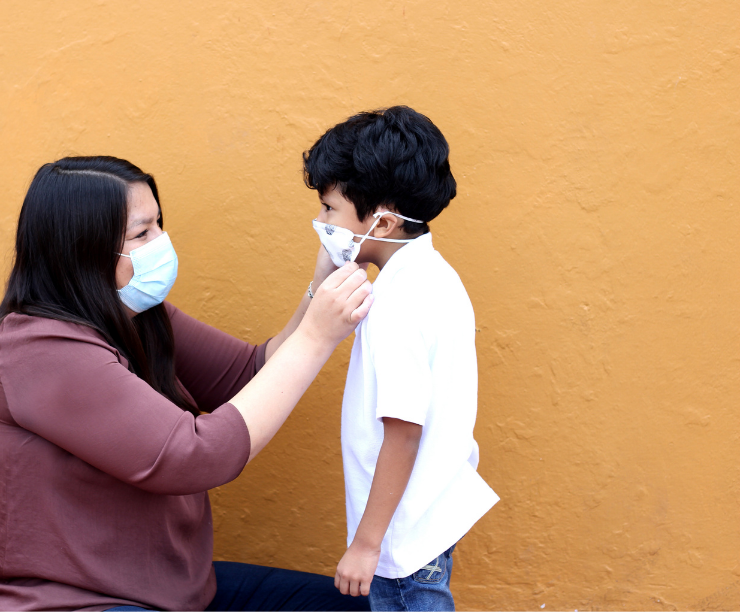 Our lawyers work side-by-side with pediatricians to find and fix the root causes of a child's health problem.