On September 28th, we'll gather again at District Winery on the Anacostia waterfront for our annual Benefit!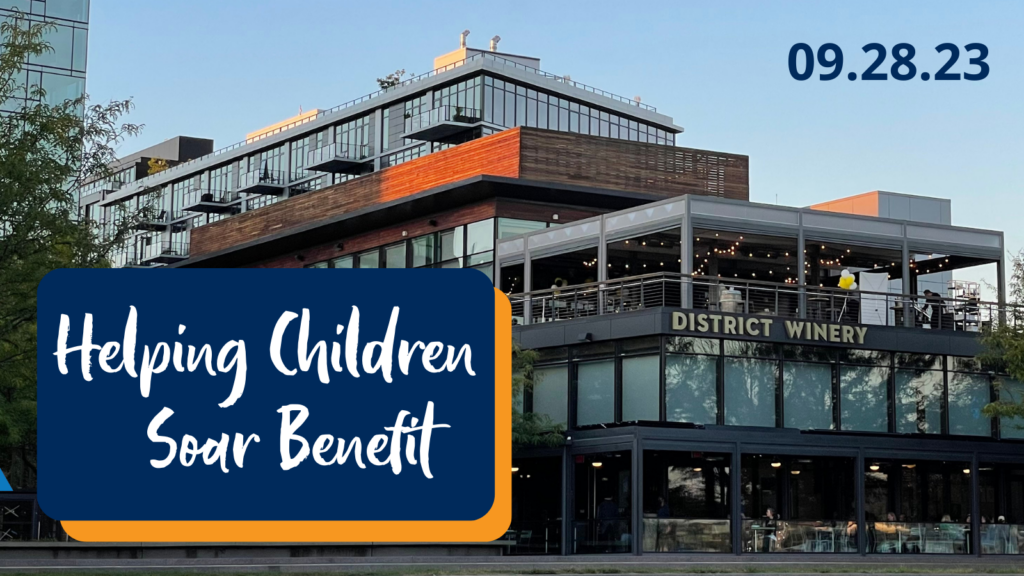 27 years ago, Children's Law Center was founded with one goal – improving the lives of DC children.  
To fulfill that goal, Children's Law Center has continually evolved to meet the changing needs of the kids and families we serve. We are driven to keep finding new ways to help kids: From partnering with pediatricians to address root causes of children's health problems to creating a policy team that advocates for city-wide solutions, we are always looking ahead to what's possible. 
Please join us to celebrate what we've been able to accomplish – and what we will accomplish in the years to come – with help from supporters like you, meet some wonderful new people, reconnect with old colleagues and friends and taste some great wines! 

For more information about the Benefit, including sponsorship opportunities, please contact Erica McCollum at 202-467-4900 ext. 524 or emccollum@childrenslawcenter.org.  

And if you know anyone else who might be interested in joining us, please send them the link to this page! They can sign up here to join our mailing list and be notified when tickets go on sale.
Benefit Highlights
Watch highlights from our 2022 Helping Children Soar Benefit honoring our pro bono and behavioral health partners and all our supporters!
Watch here