On May 18th we connected with Daniel Tsai, deputy administrator at the Centers for Medicare and Medicaid Services, and discussed emerging strategies and barriers to improve the health of low-income children and families. Watch the conversation below: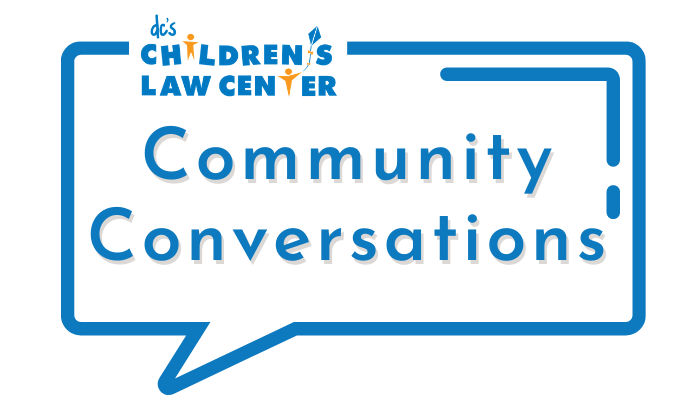 Most of us associate health insurance with doctors' offices and pharmacy visits. But health is so much more than medical care. In this community conversation, we looked at how Medicaid – the health insurance plan for 7 out of 10 DC children – can play a role beyond funding doctors and nurses. Watch the recording to learn:
What role does Medicaid play in the lives of low-income children and families?
What are the opportunities and barriers for Medicaid to support non-medical components of good health, such as access to nutritious foods, safe and healthy housing and literacy skills?
What are innovative ways Medicaid can support maternal health, behavioral health and even legal services?
About Daniel Tsai
Daniel Tsai is the Deputy Administrator and Director of Center for Medicaid and CHIP Services at the Center for Medicare and Medicaid Services (CMS) where he leads the Center in addressing disparities in health equity and serving the needs of individuals and families who rely on these essential programs.
Before joining CMS, Dan served as the Assistant Secretary for MassHealth and Medicaid Director for Massachusetts for six years. During this time, he focused on building a robust and sustainable Medicaid program to ensure equitable coverage and improve how health care is delivered. He also oversaw the implementation of critical investments in strengthening community health centers, behavioral health and home and community-based services.
Watch Our Past Community Conversations
Watch recordings of our past community conversations – including conversations on the ethics of vaccines for children, telehealth and healthy housing.
Watch Now